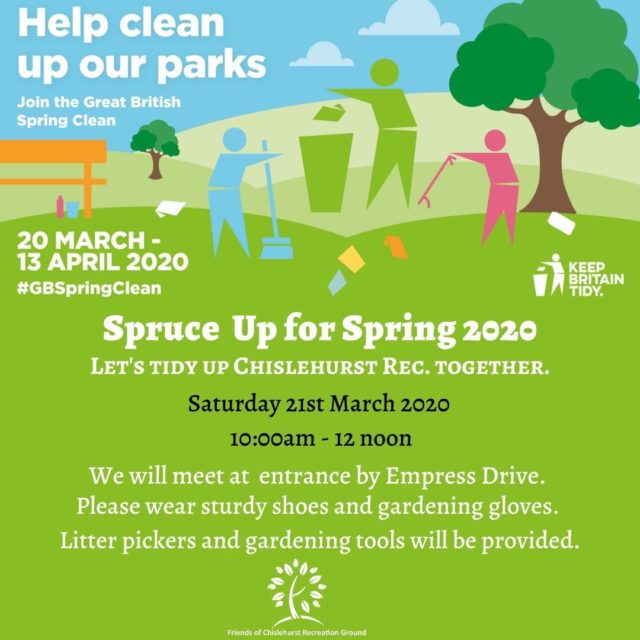 One thing we take great pride on in Chislehurst is that our community cares so much about the area. We have so much green and open space that it is a joy to just go out for a walk and breathe in some clean air.
Like all towns, we host numerous events, have many visitors and have a lot of residents! So its understandable that every now and then we need a spring clean!
The Friends of Chislehurst Rec are organising a tidy of Chislehurst and Walden Recs on Saturday 21st March 10 am -12 noon. As always its about clearing any litter, but in particular all that plastic which blights both recreation grounds and the woods.
Are you able to help, spare two hours or just pop along for 30 mins? You can bring the kids, dogs, adults, grandparents, whoever! All hands on deck would be great.
We look forward to seeing you there! Lets give BR7 a Spring Clean!