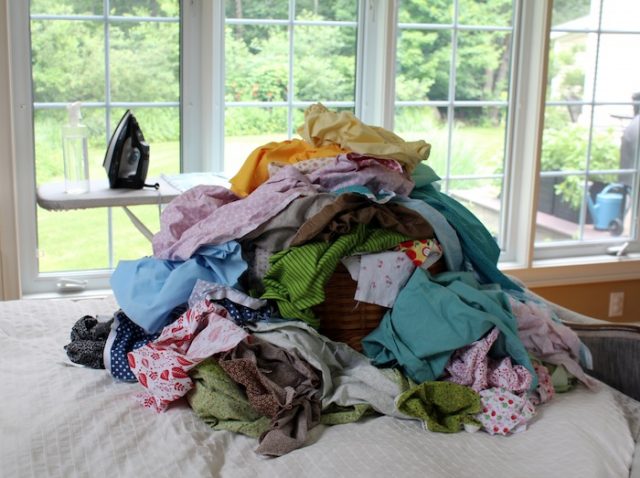 Get 10% off your first order with Chores Ironing & Dry Cleaning Service
If you are tired of ironing or don't have time to even drop off your dry cleaning, Chores Ironing Service based in Chislehurst offer 10% off your first order PLUS free collection and delivery service for orders over £15.
Chores are the only company to offer collections and deliveries on Sunday nights, together with 4 other weekly collection and delivery days.
The service is normally 48 hours, but can cater for urgent 24 hour service (at an extra 25% if busy).
They use a local dry cleaners based in Royal Parade. At no extra cost to customers.
They cover Chislehurst, Sidcup, Eltham, Petts wood, Orpington, Locks Bottom, Bickley, Bromley, Sundridge Park and surrounding areas.
It's a personalised service, so customers can adapt their order to their needs.
Laundry and ironing service is collected and returned wrapped & sealed. Cost guide:
Double sheet, double duvet cover and 2 pillow cases = £12.00
Laundered and ironed shirts £2.20
Or just ironed shirts £1.50
Blouses, shirts or intricate items £1.50 each.
Everything else is £1.90 per lb in weight.
Visit choresironing.co.uk t: 0208 289 5291 m: 07769 793310
Customer Reviews:
Cannot thank you and your team enough! I'm currently learning to drive, whilst still unpacking from moving in and juggling all this with housework and my beautiful 5 month old baby. The laundry pile was like a mental weight around my neck and was really getting me down. I heard about you via Visit Chislehurst and any business that supports our local community gets my preference any day! As for the ironing, I'm so happy I could cry (most likely hormones lol but seriously so happy right now). It's come back looking far better than I can ever do, it's all on hangers and it's all done. Woop woop. Picked up and dropped back to me as well. I cannot recommend you highly enough. Thank you so much. – Gemma Sergeant, Chislehurst
I have to say, I have been so impressed with the service I received from Chores. I came home from holiday with an overload of washing and ironing. My hubby is a fuss pot about his RL T shirts. So I called Jackie and spoke about the ironing service, she asked if I had any requests( I explained hubbys T shirt issue) Not to worry. Ironing was swiftly picked up at a convenient time, and a 48 hour turn around ! Everything was impeccably ironed ( and there was a few tricky items in there, curtesy of daughter ) . I love the fact that it's picked up and delivered, its easy to talk to Jackie to explain requests. Will definitely use again. I now feel I have found a great ironing co. Others I have used have not been as professional. Thank you Chores for taking a load off – Dawn Bennett