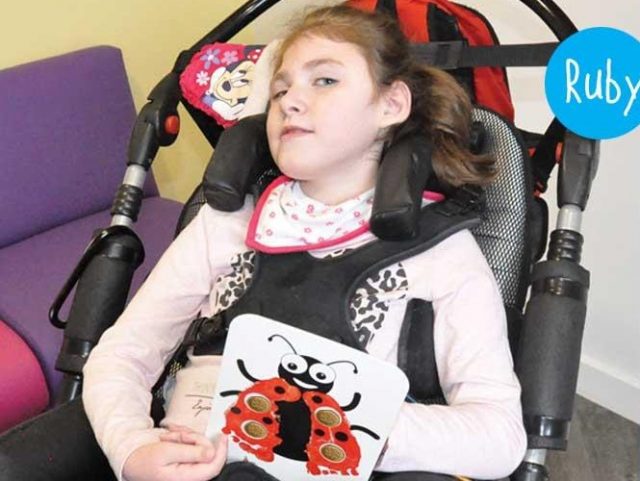 Halloween is almost upon us and lets be honest, trick or treating is mostly just an opportunity for our children to gorge themselves on chocolate and sweets.
Essentially, we give permission for our little darlings to fill their boots with chocolate, haribos and marshmallow and to get dressed up for the occasion. Halloween has very much become part of British culture. Previously a mainstay in just the American retail calendar, you now cannot pass any High Street shop without being overwhelmed by Halloween paraphernalia. The Pound Shop is awash with cheap scary stuff which we parents lap up!!!
So, if you are signed up to this year's Halloween Pumpkin Hunt in Chislehurst, why not make your little ones earn their supper this half term!!!
The Pumpkin Hunt will take place on Friday 27th October and they will be looking forward to the occasion all week. By Friday you will most probably be frazzled and looking forward to the weekend ahead and maybe that the kids go back to school / pre-school or nursey on the Monday. It isnt that we don't love them, its just that to be frank, it can be hard work!!
So, here's an idea. Why not sign them up to "Chores for Treats" in an effort to help them recognise that treats don't come for free and that they must do their bit to secure their treats at the end of the week.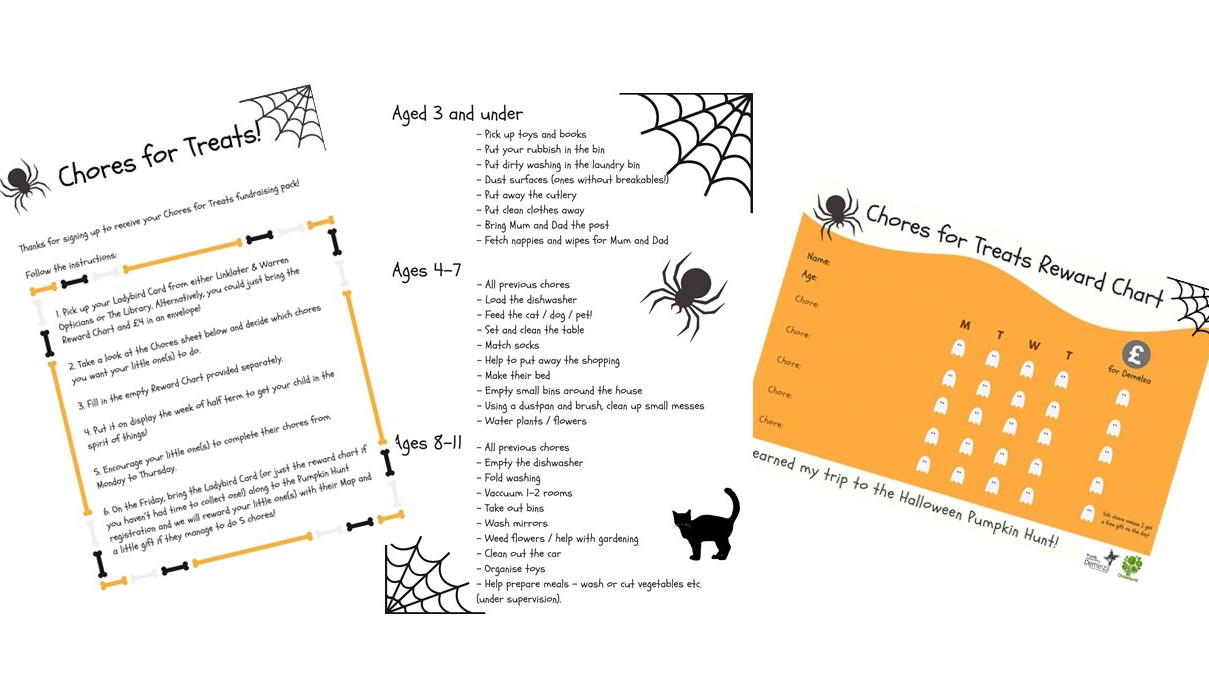 Here's what we are suggesting – we have joined up with Demelza Hospice Care for Children to help raise funds for this amazing cause, helping terminally ill children in our area.
Here's what we are suggesting.
Sign up for "Chores for Treats" where your little ones must sign up for 4 chores in the run up to the Pumpkin Hunt on the Friday.
Go and collect your "Chores for Treats" Ladybird card from either Linklater & Warren Opticians or the Library.
Ask your little ones to complete four (maybe five!) chores during half term from Monday to Thursday.
For each chore they complete, you sponsor them just £1 and this is added to their Ladybird Card. Or you can simply just bring the Reward Chart & Sponsorship money in an envelope.
Finally, once your little ones have completed their Ladybird card, fill out the reverse of the form and bring it along to the Pumpkin Hunt where the staff from Demelza will be happy to collect your cards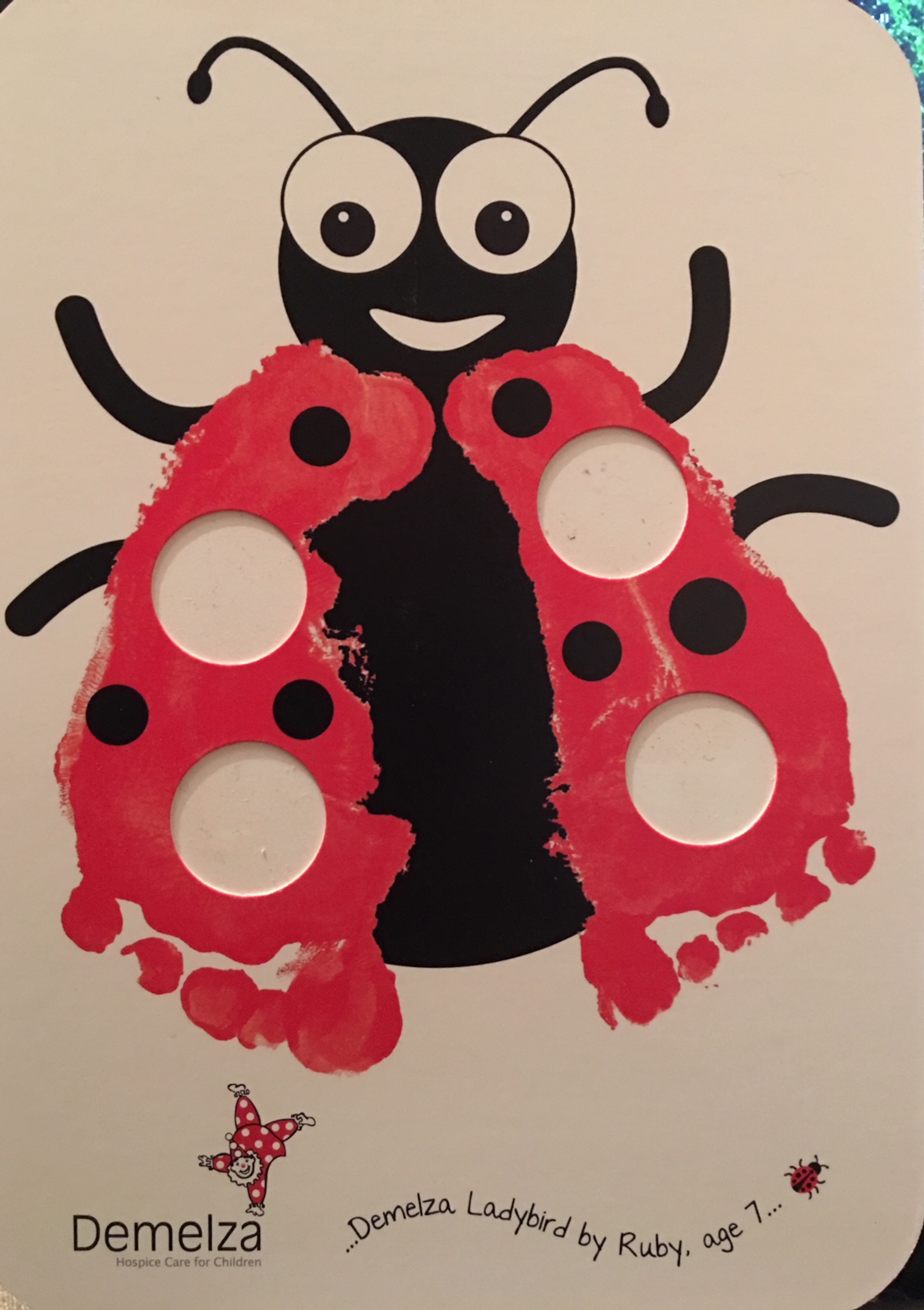 This is a fundraising initiative to help raise funds for Demelza Hospice Care for Children but we hope it also helps your little darlings understand how their hard work can help others (and themselves!) That doing just a simple chore each day is not just helping Mummy and Daddy but that it also emphasises the message that working hard can bring good things and help terminally ill children.
We hope it is reinforcing the message with your children that raising funds for good causes is a part of our British culture too – not just over-indulging on chocolate and sweets. Although sometimes that is recommended too! And if you want to raise funds for a great cause, why not support the families across South London who are living with the tragic reality that their children will most probably not make it to adulthood. Demelza Hospice Care for Children helps many babies who may not survive beyond a few weeks after their arrival in the world but they also offer respite care for those children and young people living with a terminal condition. We offer support to both the child and their family, helping them to cope.
Demelza Hospice Care for Children has two hospices, one very close to Chislehurst in Eltham and the other in Sittingbourne, Kent.
Don't take our word for it, please watch their #ItsAboutLife video.
https://www.youtube.com/watch?v=ROcfbuffeUk
If you know someone who may benefit from Demelza's services, please find out more here: https://www.demelza.org.uk/refer
Sign up to receive your Chores for Treats Fundraising Pack including your Reward Chart.