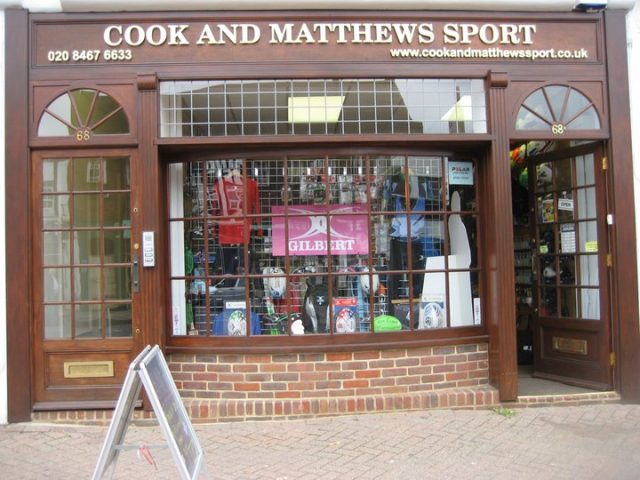 Cricket Lovers, Paul and Rachel, along with our new member of the team, Mark Dring (formerly of Beckenham Cricket Specialists) would like to welcome you to our first ever End of Season Cricket Sale at Cook and Matthews Sport on Chislehurst High Street.
Mark brings with him a wealth of knowledge and 10 years experience in cricket retail while still actively playing in the Kent league cricket, and also The Earlswood Strollers. You may well have played against him! This alongside the legendary Paul Cook, ensures you will receive the best service, advice and product knowledge.
ALL our cricket will be 20% off, with some items up to 50% off – YES, HALF PRICE !
Not only that, but we will be giving away 10% discount on everything else.
So, if hockey, rugby, swimming or running are your thing pop down and get yourself a bargain. Or, if you don't need anything, why not just come in and see what we are about?
We specialise in supplying embroidered and printed team clothing and headwear, either branded or non branded, for your club/workplace.
Please ask us for a quote.
Now the season is coming to the end, maybe you will want to spruce up your bat for next season with our bat refurbishment service.
Opening Times
Monday – Friday 9.30 – 5.30
Saturday 8.30 – 5.00
Sunday Closed
Tel 0208 4676633
cookandmatthewssport@gmail.com