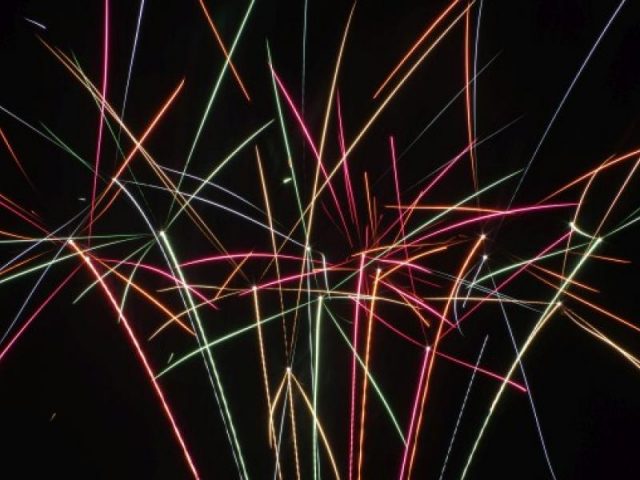 Remember, remember the fifth of November. actually we're celebrating on Saturday 4th November at 7pm (not 7:30 like previous years). This time of year has come around again and as always the Chislehurst Rotary Club is celebrating it with a bang.
The Chislehurst Rotary Club have run this event for over 35 years and as it is Chislehurst's largest event, attracting over 6,000 people, it raises thousands of pounds for local charities such as the Kent Air Ambulance, Kent Association for the Blind, Demelza House, Bromley Womens' Aid, Child Aid and the British Heart Foundation as well as International Projects such as Polio Plus. Chislehurst Rotary also organise events for local school children and parties for the elderly who live alone in the area.
An under-12's Funfair and numerous International food stalls will be assembled on the recreation ground and the Fireworks are ignited in the adjacent grounds of Red Hill Primary School.
There will be stage performances from various local dance academies both before and after the Fireworks. The main event of technicolour Fireworks provided by the award winning PHOENIX FIREWORKS starts at 7:00, and is promised to be a really spectacular show. The best in the area.
So get down there for Saturday 4th of Novembers (gates open at 5.30pm, fireworks at 7.00) and have an amazing time – remember all the money you pay goes to charity.
Adults
2 x Adults
Children

(4-14 years)

Family

(inc. 3 children)

Advance Sales
£7.00
No discount available
£4.00
£17.00
At the Gate
£8.00
£15.00
£5.00
£20.00
Tickets will go online for sale shortly and will be announced on Visit Chislehurst and our Social Media along with a list of places to buy your tickets on and around the High Street.
Family tickets are NOT available at the gate
Children under 14 must be accompanied by an adult.
No alcohol allowed
No fireworks or sparklers to be taken into the Recreation Ground
Address: Chislehurst Recreation Ground, Empress Drive, Chislehurst, Kent BR7 5BG
'Every penny given to us is donated to a good cause'
John Thorogood, Rotary Club of Chislehurst, President 2017/2018