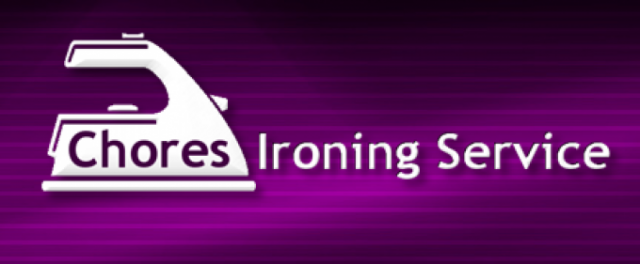 Sometimes the weight of domestic life just gets you down and if like me, you are balancing work, home and two bonnie boys (5 and 2) – it is good to be able to turn to an agency like Chores Ironing to help you out.
February Half Term was upon us and my world becomes focused on the kids. It is all about entertaining them – play dates, day trips and trips to the park. It isn't about ironing. Plus I don't want it to be!!! I know some people love ironing – I ain't one of them!!!
With that in mind, I decided to use Chores Ironing for the first time to help with the ironing and dry cleaning. I had a pile of school uniform, blouses that would never be worn unless someone else ironed them and my husband's shirts for the week. I will be honest – hubby normally does these but I felt he needed a break too…
In steps Jacki from Chores Ironing! The beauty of this agency is the delivery service. We scheduled a collection and within 24 hours, the ironing fairy arrives and whisks away all the creased goods!!! Good to know that they can arrange for collections in as little as 2 hours!
Skip forward 48 hours, they are back – beautifully ironed and presented. The fancy bits are in dry cleaning like packaging and my son's school uniform is presented in bags – beautifully folded like they have just been bought from the shop. And the crease on my son's trousers haven't looked this good since I bought them from M&S.
So what's to say about the service? It is really friendly but also very competitively priced. I felt that I really couldn't afford it but on closer inspection, I felt it was worth it. Shirts and blouses were £1.50 each and most other things are done on weight – £1.80 per pound. And this is amazing ironing. My husband's shirts have never looked so crisp and my blouses are done beautifully. I never iron to this standard – largely because I hate doing it and am looking to get the job done quickly!
I also got a winter coat dry cleaned which was a snip at just £8. Compared with local dry cleaners this is really well priced plus it is collected and returned free of charge if your order is over £15.  And to be honest, when you have kids, you have the headache of getting items to the dry cleaners and then remembering / bothering to get them back. Plus it is awkward with buggies or cars and in Chislehurst, parking is also an issue.
Couple great prices with a very convenient and friendly service from Jacki and what's not to like? I always felt this was a real luxury and whilst I may not do it on a weekly basis, I can totally see the benefit of doing a big ironing job around the school holidays or just before / after a major holiday. My theory? Skip the Chinese you are going to have and swap it for a Chores Ironing service! This is also a small independent Chislehurst based business and they are great supporters of their community.
To find out more about this genuinely local service, see the Chores Ironing website. Plus all new customers receive a 10% discount.
Written by Tamsyn Clark