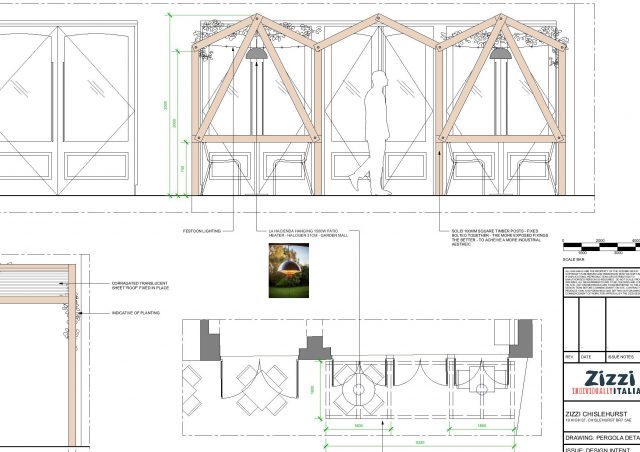 Here at Visit Chis we have been looking into what changes there are likely to be in our fair town of Chislehurst.
We have discovered that the Italian Restaurant – Zizzi is planning to improve their outside space at the rear of the restaurant with an outside pergola for customers to dine outside during the Summer months. They recently submitted planning documents to Bromley Council. Find out more here.
Sadly Zizzi is one of the national restaurant chains in the town that choose not to be part of Visit Chis and the Chislehurst Business Group. They used to be members but opted out a few years ago. With this new investment in their site, we hope they will make a similar investment in their town! The Business Group is the organisation behind this website, many of the local events plus we exclusively fund the Christmas Lights. Zizzi is part of a major restaurant group called Azzurri and they own Zizzi, ASK Italian and Coco di Mama. The cost of being a member of Visit Chis is just £15 a month.
Similarly; Prezzo are also not members despite several attempts to get them on board.
The Restaurants who choose to be members of the Chislehurst Business Group can be found here. They include Gusto, Cote, Gurkha Square, Thaidine and Shaon. Plus do not forget the local pubs including the Imperial Arms, Bulls Head and The Crown.
We would very much welcome Zizzi coming back on board and helping to fund their local community initiatives.
Email daniela@visitchislehurst.org.uk to find out more about becoming a member.