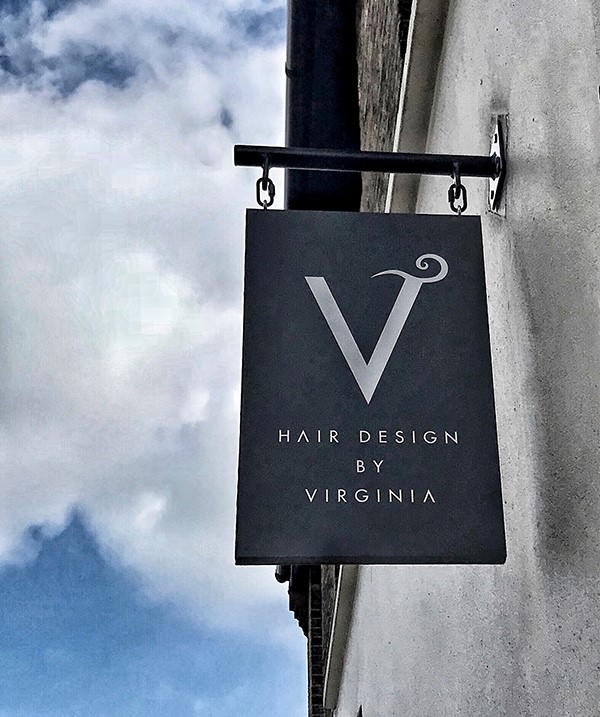 In the gentle hustle and bustle of BR7 and situated just off the High Street is the delightful hair salon of V-Hair Design.
Unlike many salons, externally this salon is very understated. Simple branding and an almost hidden doorway down a one way street, you could easily miss it. But stepping through the doors into the heart of the salon and you are greeted warmly into a tranquil atmosphere.
The light, airy, salon is simply designed and is run by Virgina and her team of senior stylists. Each stylist has had years of salon experience and is able to advise and listen to your request for a current style, update or complete new look. With no loud music blaring in the background you can actually have a good discussion with your stylist on how you would like your hair styled. You may just want to sit and read whilst you have your hair done, or you may want to talk quietly with your child as they have their first hair cut. Whatever the occasion, Virginia is happy to advise.
Virginia, who has had the salon over 15 years ago, warmly welcomes all her returning customers and new ones, whatever the age. The level of experience of stylist does not in any way reflect in the pricing. Virginia believes that a hair treatment should be affordable and consistent and this is reflected in her pricing, with her salon prices remaining stable.
There are a few added benefits at the salon, besides leaving looking glamorous. There is a small nail bar there, so leave with stunning hair and beautiful hands to show off.
V Hair Design is a member of the Chislehurst Rewards Scheme and is at present offering 20% off your 1st visit to V Hair Design (applies to new clients only). All customers are then offered a loyalty card which gives the 50% off after only 6 visits.
For a stunning new look, a little pampering or just a 'make me feel glam' look – call V Hair Design and book an appointment : 0208 467 8588