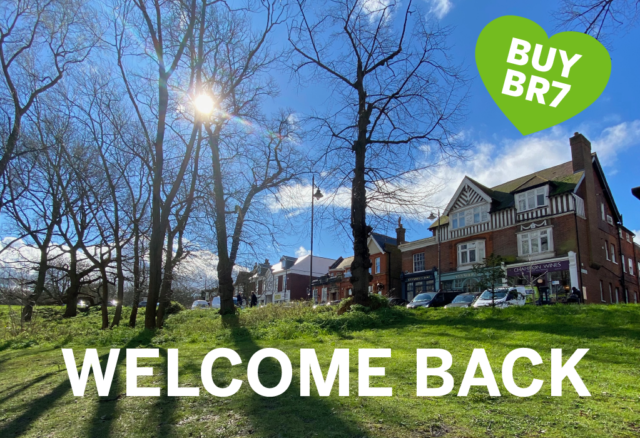 BR7 is back! The doors are opening, there are smiles on faces and life is coming back into our fabulous town. From Monday, all non-essential shops are allowed to open, and although we are absolutely chuffed to bits, the shop owners are even more so. Having closed their doors over 3 months ago, and missing out on prime Christmas and New Year sales they are desperate to get back to normal and welcome back their customers.
Whilst many of us have managed to acquire the things we need online, and our shopping habits have changed during this time, we forget what it must have been like for these businesses, many of whom run independently and rely heavily on 'holiday season' sales that support them for quieter periods in the year.
During lockdown we've acquired some amazing 'essential' shops that have helped us to view shopping in a new light. The fantastically fresh Fish Union London, the healthy Allganic and Moore grocers, the delicatessen and coffee house Joelles of Chislehurst, the butcher, the baker and the …… grocer at Burlington Hall and also the Micro Pub (still to open in full glory) The Cockpit Chislehurst. We've moved away from doing a 'big' shop at the supermarket and gone back in time to support local independents and buy fresh products where the seller can actually say where they originated. This style of shopping is at the heart of Chislehurst, its all about community. Popping in, buying some fish, having a chat and feeling like you've had a mini experience as opposed to leaning on a trolley and trawling the aisles.
Now is the time to apply this to the rest of the shops as they reopen. Support them, pop in for a chat, become a locals local and get to know the owners, you don't aways have to buy but its good to know what they offer and supporting an independent as opposed to a national/global chain. The independents are what make BR7 unique.
So get out there from 12th April, Buy BR7 and be proud that you are part of what makes Chislehurst so great.
Welcome back BR7, we've missed you.