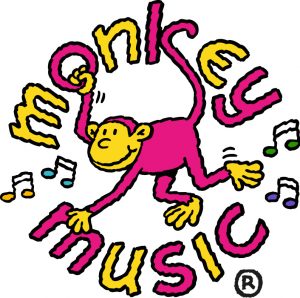 Monkey Music have been providing award winning classes in Chislehurst for 20 years. Based at Chislehurst Methodist Church, they run classes every day Tuesday-Friday during term time, hosted by specially trained teachers who love music because of the joy that it brings to the children that they teach.
Monkey Music are the market leaders in music classes for babies and pre-school children, and are currently celebrating 25 years in business nationally. There are 4 different age groups, and classes are small and personal, with a progressive curriculum. Babies can start from 3 months old, at a Rock'n'Roll class, and then rise up through Heigh-Ho (12-24 months), Jiggety-Jig (2-3 years) and Ding-Dong (3-4 years) – the culmination of all they've learned before.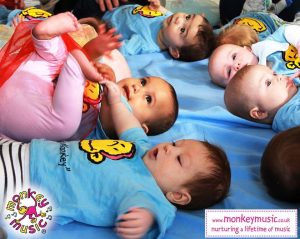 Enrolment is by term, and you can join at any stage during the term, subject to availability. Regular attendance is proven to help young children with their enjoyment and learning.
Monkey Music focus on children's musical, social, emotional and physical development – and the children have so much fun they don't even realise how much they are learning! Monkey Music offer a complimentary class to every baby and child the first time they attend, and look forward to meeting you very soon.
Helen Whitaker
020 8777 6700
There are no upcoming events at this time.