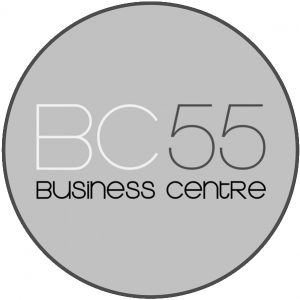 BC55 are Independent Boutique Serviced Offices, providing both on-site, hotdesk/co-working and virtual offices. Prestigiously located in Chislehurst, 2 minutes from Chislehurst Station.

BC55 offers cost effective, flexible and uniquely located space, with the freedom to make your space fit with your brand and the way you work.
BC55 are, innovative serviced offices, prestigiously located minutes from Chislehurst Station. Whether, you're a small business wanting to manage and grow your company, or a start-up that needs a professional image from its creation.
BC55 offer cost effective, flexible space with the latest office technology to give you all you need to start work immediately.

BC55's main priority is to offer a fully comprehensive and versatile solution to your office needs, allowing you to focus on what you do best, enhance the services you offer and increase your business profitability.

BC55 can work with you to tailor your space in a way that reflects your business and the way you want to work. Each office space has been designed to give you the flexibility to increase or decrease your space, as your business requires, with minimal commitment and investment. As standard, all offices are equipped with all the necessities for your business.

BC55 are an independent, owner-operated company, providing a personal service of the highest standard.
There are no upcoming events at this time.