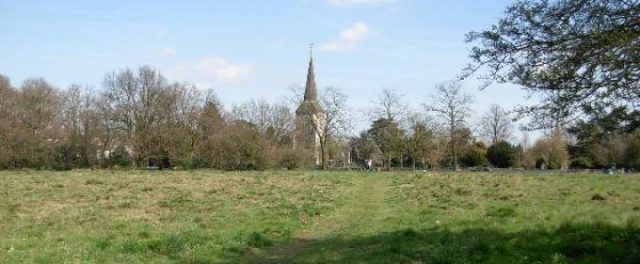 Chislehurst Common and St Paul's Cray Common were saved from development in 1888. Today they give visitors the chance to wander through beautiful woodland and open grassland. The commons are at the heart of Chislehurst, helping give the town its relaxed atmosphere.
Chislehurst and St Paul's Cray Commons cover an area of 72 hectares (180 acres), including woodland, heathland, acid grassland and ponds. There are also the grassed areas, which host community events such as the Crowning of the May Queen, the Summer Fair and the annual Big Draw, as well as providing the West Kent Cricket Club's ground for over 200 years. The Commons are to be found in the London Borough of Bromley and are easy to reach by public transport or by car. For details of how to get to the Commons click here.
The Commons are protected by the Metropolitan Commons (Chislehurst and St Paul's Cray) Supplemental Act passed in 1888. It is this Act, together with its attached scheme of management, which continues to regulate the management of the Commons.Since the passing of the Act the Commons have been managed by a Board of Trustees.
Although in receipt of a council grant, the Board is independent of Bromley Council and is not part of the National Trust or the Chislehurst Society.
For two-thirds of its running costs and a lot of its conservation work the Board relies on The Friends of The Commons, an organisation of over 600 local people who support the Commons financially or through their voluntary labour.
The designation of both Chislehurst Common and St. Paul's Cray Common as Sites of Nature Conservation Interest indicates their present value in preserving rare habitat types and their potential for extending these habitats and conserving biodiversity.
The Commons offer free access at all times throughout the year and are well served by public transport. Sharing boundaries with Scadbury Nature Reserve, Petts Wood, Tong Farm and the Hawkwood Estate, the Commons contribute to a total of around 400 hectares of green space for walkers, nature-lovers and for children's play.
For more information: http://www.chislehurstcommons.uk/