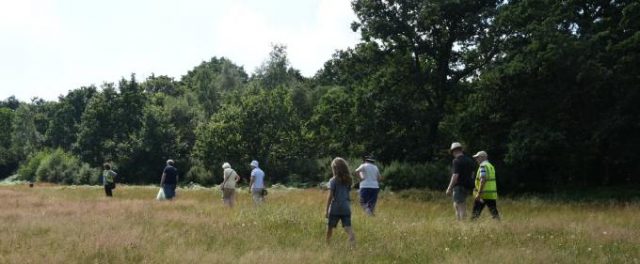 Chislehurst Commons offers free guided walks throughout the year, each one with a different focus.
The 180 acres of woods, grassland, heathland and ponds have been protected by law since 1888 and are managed as a charity by Chislehurst Commons.
The walks are led by Head Keeper Jonathan Harvie, accompanied by some of the Trustees who voluntarily manage the commons on behalf of the community.
The walks start at 2pm and last approximately 1.5hrs. No need to book, just turn up at the advertised meeting point.
16 Aug – An opportunity to see the wonderful sight of the heather patches in bloom! Meet Outside the Bull's Head on Royal Parade.
11 Oct – 3-pond walk – come and see how the wetland areas are developed and maintained. Meet by Prickend Pond (by the Queen's Head)
6 Dec – A brisk walk around the boundaries of St Paul's Cray Common – come and see how far it extends and where it meets Scadbury and the National Trust land. Meet outside the Bull's Head on Royal Parade.