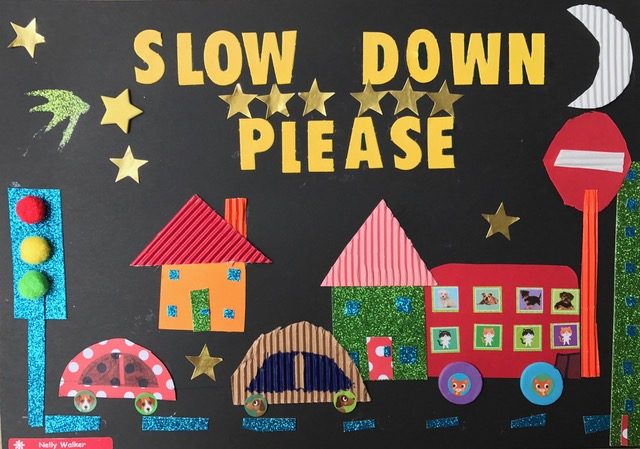 No child should be afraid of walking to school.
The children of Mead Road Infant School have come together to create their own road safety campaign with the hope that the speed of traffic in Green Lane will be reduced. The road is narrow, the pavements are narrow, the traffic exceeds the limit of 30 mph – many of the parents are driving to school as they are too frightened to walk.
Please support their campaign and SIGN THE PETITION here. You can also watch their video on Facbook Green Lane Safety Campaign and then click on 'Sign Up' and sign the petition to the London Borough of Bromley to reduce the speed. These children are not an accident waiting to happen.
Join the Facebook group in support here
Watch the video here Green Lane Road Safety – Small
Here are some campaign posters from the children at Meade Road School