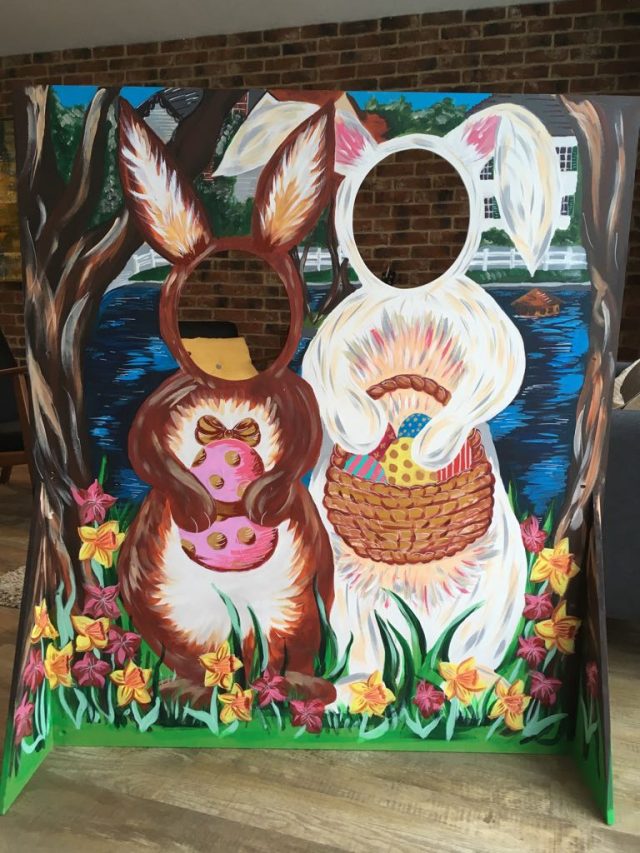 If you are taking part in the Easter Egg Hunt this Thursday, you will be the first to see this amazing photo board that has been created for our event by local artist, Sarah Hamilton!
Sarah Hamilton
Sarah Hamilton is a local artist who works and lives in Chislehurst. Born in 1981, she grew up in Chislehurst, and attended school locally. With many generations of artists in her family, Sarah's love of painting continued to grow throughout her school life. She graduated in 2005 with a First Class Honours Degree in Primary Education with an Art Specialism. Sarah enjoyed teaching and inspiring the next generation of artists.
Sarah translates the forms and colours of the natural world into abstract paintings. Each original piece is enriched with a feeling of fluidity and movement. Sarah's paintings are inspired by places she has visited, images of the earth, natural phenomena and the beauty of flora and fauna. Sarah's gallery of paintings can be found on instagram @sjhamiltonart and for sale at https://www.etsy.com/shop/SJHamiltonArt

Big thanks to Sarah and also Steven Pickup who helped us to create the board itself.
Whilst the board will be part of the Easter Egg Hunt this Thursday, it will also be housed at the library for the whole Easter break. So plenty of time to get the kids along and have their photos taken.