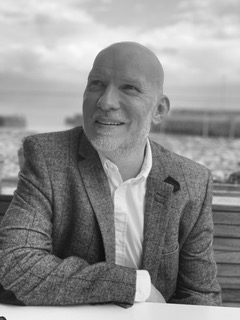 ROBERT BICKNELL
Rob got his start in jewellery making early thanks to a five-year apprenticeship in diamond mounting, which he completed by the age of 20. He started working in Hatton Garden, the famous jewellery district of London, before moving on to the home of luxury jewellery, Bond Street. Here he learned the art of antique jewellery restoration, including working on high-profile pieces for the late Queen Mother.
After working in London for the best part of a decade, Rob was headhunted by one of Australia's largest jewellery workshops, relocating to work on pieces such as the prestigious Australia Cup before returning to England.
Rob decided to open his own bespoke jewellery workshop in Hatton Garden, building relationships with the trade and making special pieces for London's finest luxury jewellers and well as private clients. He opened his first store in Chislehurst in 2007 to focus on bespoke jewellery, jewellery remodelling and restorations. Jump forward to 2020, and Rob is the proud owner of Robert Bicknell Fine Jewellery – a destination for bespoke jewellery in southeast London and for clients in Croydon, Bromley and Greenwich.
In 2012, Rob was chosen over more than 20 jewellers in southeast London to create an installation for Queen Elizabeth II and The Duke of Edinburgh to celebrate Her Majesty's Diamond Jubilee. He was honoured to meet Her Majesty personally and receive her compliments about his skills and experience in fine jewellery making.
Rob creates handmade jewellery pieces every day for private clients and the Robert Bicknell Fine Jewellery range of ready to wear designs. Get in touch today to find out how Rob can bring your jewellery ideas to life.