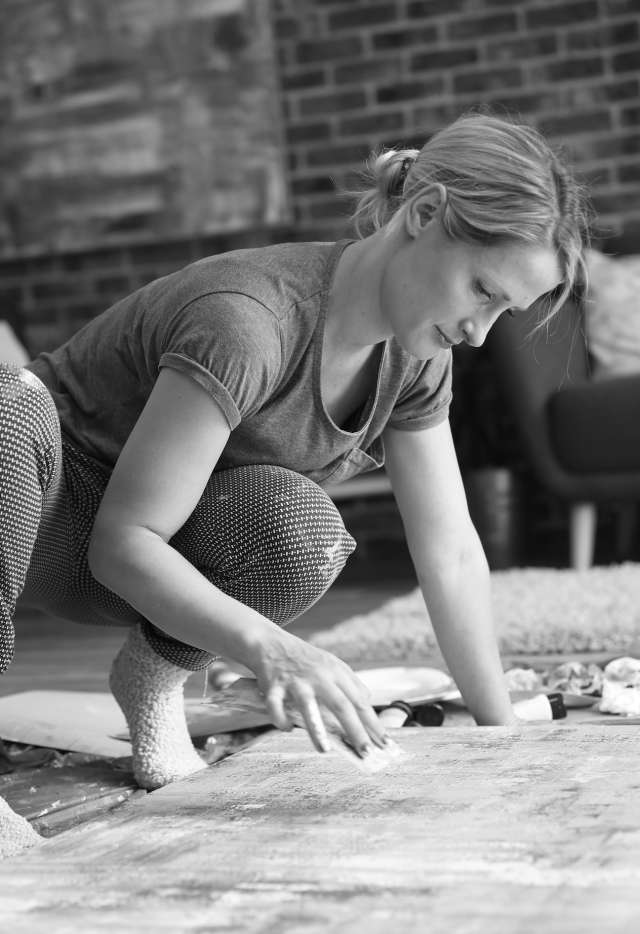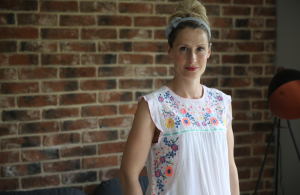 Local artist and full time mum, Sarah Hamilton has launched her own collection of art, which has been driven by her own desire to share her incredible talent. Visit Chislehurst previously met with Sarah when she volunteered to make the Egg Hunt Rabbit Photo selfie board. We caught up with her again to find out more about her new career.
Why do you do what you do?
Painting is my passion. I love beginning with a blank canvas and my box of paints, selecting my initial colours and seeing where the painting takes me. Every painting is a journey and I find the whole process very relaxing.
How has your art career developed? Where / When did it start?
I have always loved the arts so I suppose my love for painting really began at home. I was inspired by members of my family, mainly my Great Aunt and her delicate use of watercolour. At secondary school art was by far my favourite subject and my art homework was always the first homework completed each week! I chose Art and Design at GCSE and A-level and Ceramics at AS Level. I could often be found in the art studio, even when I didn't have to be there, I felt very much at home there with the sun streaming in the windows and the smell of paint, drying clay and oils in the air. Back then my favourite medium was painting in watercolours. In my adult life I found a love of painting in acrylics, a much bolder more abstract style than I had painted previously. It has reignited my passion for painting and am thrilled to have set up my own art business, selling my paintings and painting commissions.
What is your background?
After school I went to work in London at casting suites and advertising agencies, both worlds I found fascinating (and slightly overwhelming) but not suited for me. After a summer working on the south west coast of France I embarked on a degree in Primary Education with an Art and Drama Specialism. I graduated in 2005 with a First Class Honours degree and began a teaching career of ten years. It was a rewarding but challenging ten years and it would never fail to make me smile when each class would leave me, with the majority declaring art as their favourite subject…I hope that's still the case! I left teaching in 2015 to raise my young family. This was the time that I picked up my brushes again and fell back in love with painting.
Where do you get your inspiration for your paintings?
My inspiration comes from the colours, shapes and forms of nature, natural pheomona and places I have travelled in the world. I have always loved the outdoors and the colours that each season gifts. Selecting the colours for my paintings is integral in my painting process especially as my paintings are of an abstract style.
What does your work aim to say?
Every painting tells a different story so the most important thing to me is that people can make a connection both emotionally and visually with my work. I like to think that each of my paintings speak to people in different ways. No two people ever have the same opinion of abstract paintings, in terms of what they see and how it makes them feel, and I love that! I love hearing peoples feedback on my work, sometimes they see things that I hadn't noticed myself!
Where do you find the time, with a young family, to get your head into 'art mode'?
It can be tricky sometimes to juggle my young family and painting but I am lucky to have great family support. I have a whole day each week to paint in my studio and I find it relaxing to also paint in the evenings. Although inspiration for my paintings often comes when I am out and about and I cannot wait to translate my ideas into paintings.
Do you do commission work?
Absolutely! I have painted a number of commissions both for client's homes and places of work. I have also worked closely with interior design companies who were looking for bespoke, affordable art for their clients. If people approach me for a commission, a unique painting, I want them to love the end result. To do this I establish a good relationship with my clients to understand their colour, style and size preferences before any paint hits the canvas. I have also been asked, in the past, to advise clients on the best sizings and colour schemes for the setting.
Who are your favourite artists?
My preferences are always deep rooted in artists that draw their inspiration from nature. I love Georgia O'Keefes enlarged flowers, the most simple shapes and forms brought to life by the varying subtle tones of colour, alongside the tiniest magnified details. The use of light and reflection in Monet's gardens, capturing the same scenes at different times of the day and seasons takes my breath away. And I love the ephemeral sculptures of Andy Goldsworthy, such raw amazing art produced with only the gifts of nature. My favourites among many many more!
Instagram: @sjhamiltonart