Mum & Baby Pilates Friday 11.35am
24 September 2021 @ 11:35 am

-

29 October 2021 @ 12:35 pm

£60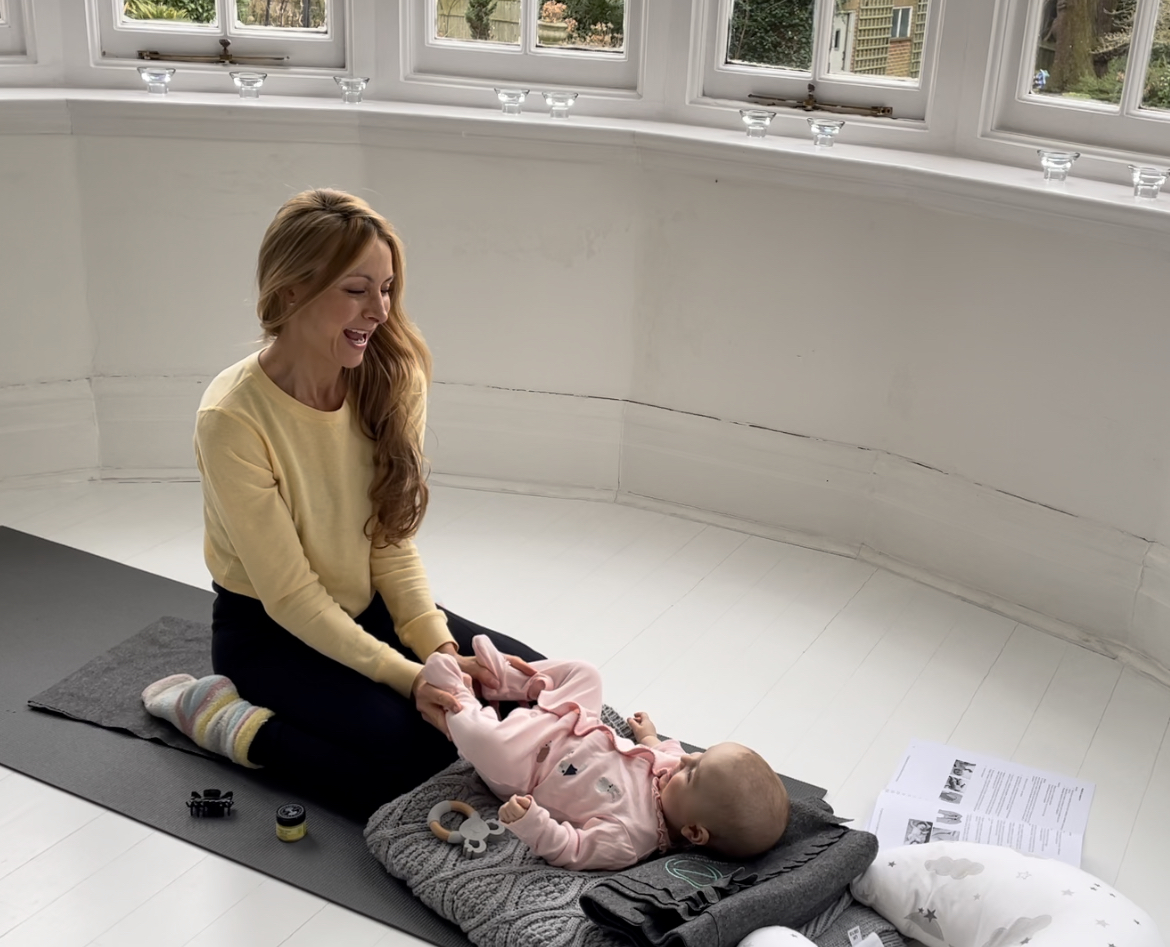 Mum & Baby Pilates
Friday 11.35pm – 12.35pm
Christ Church Chislehurst
These small and friendly mum & baby Pilates classes are aimed for mums with babies up to 1 year of age or ideally before the babies are freely crawling. The class is designed to help you regain your strength and fitness post pregnancy, with particular focus on the abdominals and pelvic floor muscles. The classes are kept to small groups of so that you get the most out of the sessions. You will learn how to safely and effectively exercise your core and abdominal muscles, without causing or worsening diastasis, and what to do if you have diastasis or a prolapse. When done correctly, Pilates exercises can help your body effectively recover from the strains and stresses of pregnancy. You will work your entire body in these classes.
This class will enable you to bring your baby whilst you ease yourself back into exercise safely, and surround yourself with a support network of women in the same situation as you.
Course Dates | 24 September, 1, 8, 22, 29 October 2021 *
*Please note that there is no session on October 15th as I am running a corporate wellbeing event.
Investment | £60 per course  (must be booked and paid for in advance please)
What to bring
As this class is at Christ Church and not my home, you will need to bring with you a mat, a strap, a small soft Pilates ball and a block. All equipment can be purchased from my on-line shop. https://elizabethnadine.com/shop/ Please bring what you need for your baby such as any feeds, a pacifier if used and a blanket/mat to put them on next to you when they are not being carried.  The exercises are best done in bare feet and wearing comfortable clothing such as  leggings and a top or t-shirt.
What are the benefits?
Just some of the benefits include:
– Starting to exercise again, safely and effectively and releasing those feel good hormones.
– Pilates offers one of the safest and most effective ways to strengthen, realign and help your body recover from 9 months of pregnancy.
–  You will learn how to activate, exercise and strengthen your vital pelvic floor muscles.
– There are some really important do's and don'ts when it comes to exercising your core and abdominal muscles after pregnancy and I will share this with you and show you how to correctly exercise and re-strengthen this important area.
– Re-align your posture post pregnancy.
– Practise exercises that target the muscle groups and problem areas that mothers experience after pregnancy.
– Stretch out muscles that get tight and achy from the demands of motherhood.
– Strengthen your body and mind for the new demands of motherhood.
– Meet and chat to other friendly mums in the area.