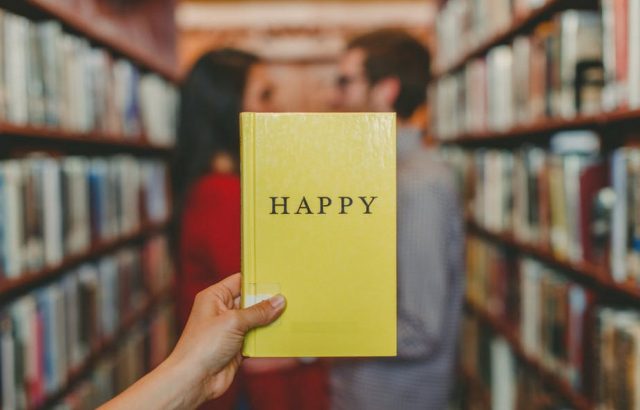 I was given the opportunity to attend a 'Happiness Masterclass' with one of the Chisleshurst Business Group members and life coach, Steve Chamberlain. I jumped at the chance.
It's not that I would consider myself an 'unhappy' person, nor feel I am seeking happiness, but was however intrigued by the invitation "This 90-minute masterclass will show how common misconceptions of happiness set us up for failure. You will be given the blueprint of a happiness mindset and practical tools to transform your enjoyment of life."
Already, this got me thinking. I had never really thought of happiness in this way and I didn't even think of any 'happiness' misconceptions setting me up for failure.
Now that I am a mum, my girls are nearly 2, I want to make sure I have a good understanding on areas of life that would be a great platform for my children… surely happiness needs to be one of them!
To also add to this notion of 'happiness' I read an article a few months ago "Why Dutch children are the happiest in the world", whilst I am not going to move to Holland (I love Chislehurst too much), I did take out an interesting quote from the article which I was keen to explore:
'[Dutch] Parents have a healthy attitude towards their kids, seeing them as individuals rather than as extensions of themselves. They understand that achievement doesn't necessarily lead to happiness, but that happiness can cultivate achievement.'
I was already sold on the masterclass, no expectations, and no preconceptions – I was just intrigued and hoped I would get something out of it to benefit my family and myself.
The masterclass was held in The Old Chapel just off the High Street (fantastic venue for this type of event), there must have been around 30 people attending. Steve is a fantastic presenter; he just makes sense of it all.
Steve is a qualified coach, working one to one with clients and also delivering corporate training in the city alongside local masterclasses. What I liked about the masterclass, is that Steve made the content relevant to his audience, using his past experience and being open in this area, but also commonalities he sees with his life coach clients, not to mention his expertise as a psychologist.
We looked at the concept of contentment and how this plays a vital role in accepting the highs and comedowns of happiness. The comparison was made on the happiness highs of being on a holiday and the lows of then coming home, but then not letting the lows take over the highs and worrying about leaving the holiday days before. It's the contentment that allows you to experience the highs, but accepting the lows, bundling them as one experience.
We then started to think about where happiness comes from i.e. feeling happy when you buy a new top, but after a few washes that happiness subsides and it's just a top hanging in your wardrobe. Can you really take happiness from the world? Advertisers promise happiness if you buy their products, we even see people in ads ecstatically happy over washing detergent, but will that happiness eventually 'wash off'?!
Once we established that happiness was not something that could be taken from the world, but something within us, we explored our values. Could our core values be the key to our happiness? When I started to think about my values, this all started to make sense, of course I would feel my 'happiest' and most content if I follow my values. It was a complete eureka moment.
Being someone who is quite in tune with my emotions, I was comfortable (and excited) to really start thinking about my core values. I was set to think about my top 5 and to think about in the past when I have been my happiest or unhappiest. I know on my wedding day I was at my happiest – being surrounded by friends and family. So perhaps family is one of my core values?
Nature and being outdoors could be another, perhaps adventure or security. There are lots that can be explored and that are very individual. I think back to my values when I was a teenager and to me they seem different, but we discussed that our values actually don't change over time. It's just our understanding or expression of them that changes. When you find your true core values, they typically play out from your earliest memories right through to the end of our lives.
From this one masterclass, I feel like Steve really answered the brief:
– how common misconceptions of happiness set us up for failure – exploring happiness can't be taken from the world, it's not sustainable .
– You will be given the blueprint of a happiness mindset and practical tools to transform your enjoyment of life – establishing our core values.
The Happiness Masterclass has been recorded. You can get a free download by emailing hello@stevechamberlain.co.uk with the subject line 'Happiness'. Video highlights will also appear here on the Visit Chislehurst website over the coming weeks… watch this space!
Steve also runs a series of masterclass workshops, including mindfulness, you can book online here www.stevechamberlain.co.uk/masterclass. He also offers 'early bird' discounts, find out more on his website.
I mentioned in my article that Steve is also a Life Coach, I have also been lucky enough to experience a life coaching session. Steve offers a complementary session to anyone who signs up to one of his masterclasses. I will be publishing that article shortly.
Please note: All views and opinions expressed in this article are those from myself and not views of Visit Chislehurst or associated groups.
——————————-
Article source 'Why Dutch Children are the happiest in the world" http://www.dailymail.co.uk/home/books/article-4114466/More-chores-plus-risks-equals-happy-kids-Dutch-children-happiest-world.html#ixzz4hH44Cx4o