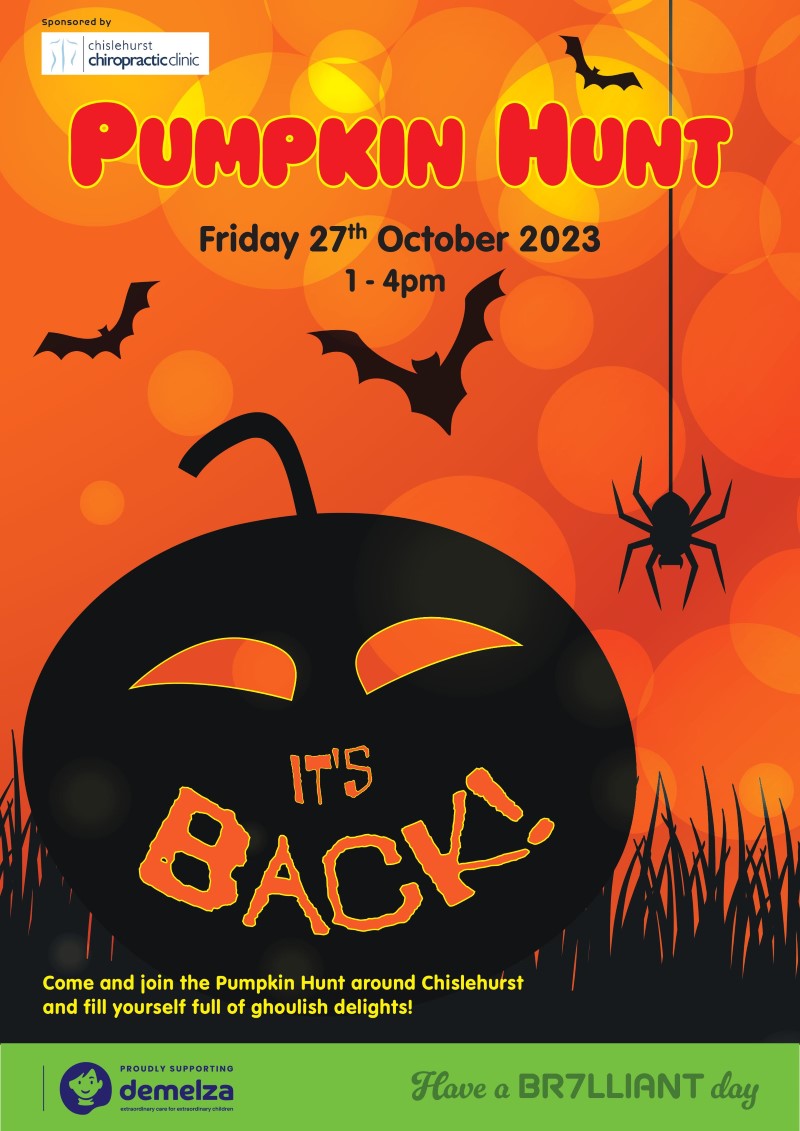 Welcome to the Chislehurst Chiropractic Clinic Pumpkin Hunt!  A Ghoulish adventurous hunt this half term in Chislehurst High Street.
Friday 27th October 2023
1pm – 4pm
Fill your bellies full of goodies as you follow the trail around the High Street – but watch out – too many treats and you could turn into a pumpkin!
Fancy Dress Competition – come as a witch, a ghost, a ghoul, a cat or anything you like! We have prizes for 1st, 2nd and 3rd place, so dress to impress and scare!
Come and join us this Half Term – click on the links below to purchase tickets:
The friendly team at Chislehurst Chiropractic Clinic will make you very welcome. Their priority is to be able to get you back to your every day lives whether that means returning to work, gardening, driving or more demanding activities such as playing sports.
Pumpkin Hunt Terms and Conditions
The Pumpkin Hunt will be held on Friday 27th October 2023 from 1pm to 4pm.
The ticket price is £5 for children age 2 and over.
Children under the age of 2 do not need a ticket.
Each ticket holder will be provided with one map for the hunt on the day – 27th October 2023.
Tickets are non-refundable and non-transferrable.
In the event that the Pumpkin Hunt is cancelled, the tickets will be transferred to a new date.
Parents and guardians remain responsible for the welfare of their children at all times. Children must remain under supervision by a parent or guardian at all times.
The Pumpkin Hunt will take place no matter what the weather conditions.
The Pumpkin Hunt is organised by Visit Chislehurst.