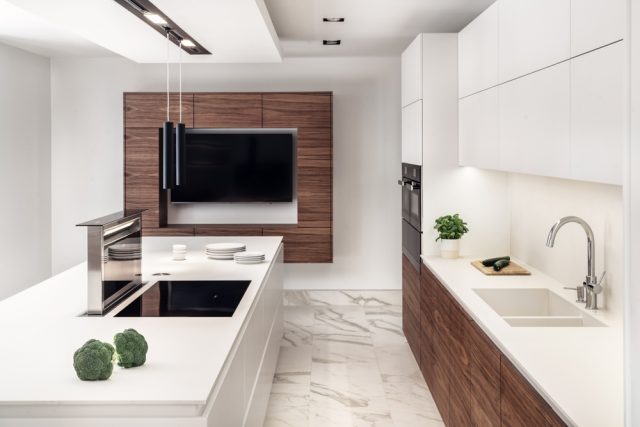 Gwen Lardner talks to local architect, Jolanta Cajzer of Studio 212 in Chislehurst…
If you are planning an extension or new build project, it pays to hire an architectural practice that has interior designers in-house.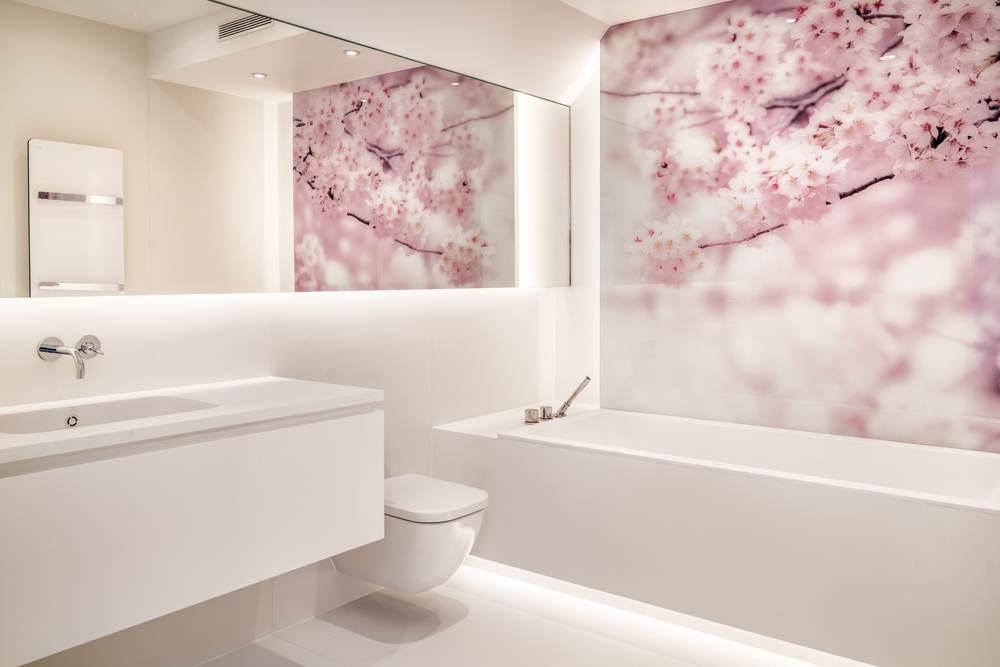 Combining the two disciplines in a more holistic approach ensures that the end result is both aesthetically pleasing and fully functional. All too often the interior design comes as an afterthought, by which time the build is complete and opportunities to personalise or make the most out of a space have been missed.
"A conventional architect will provide you with a perfectly good plan that ticks all the boxes, but I am a passionate believer in incorporating an interior design scheme right from the outset," says Jolanta Cajzer of Studio 212 in Chislehurst. Rather than creating generic blank spaces, this allows for a uniquely personalised build, reflecting the taste and lifestyle of the client, she argues.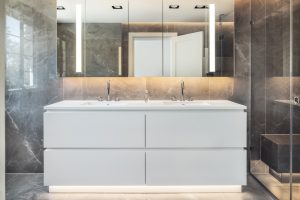 Jolanta and her husband Daniel are both fully qualified architects who have worked on high-profile design projects in the UK and Europe. Jolanta is also a highly experienced interior designer, enabling her to oversee every element of a building project, from initial design concept, right through to the finishing touches.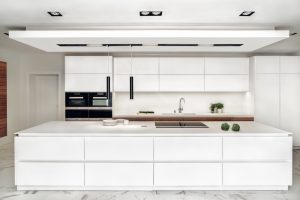 Daniel and Jolanta are co-founders of Studio 212, which offers the full range of architectural services, with the added benefit of in-house expertise in relation to functional layout, lighting design, colour schemes and furniture.
Studio 212 operates across London and the South East, specialising in residential extensions, new builds and building conversions. The team pride themselves on aspirational and innovative architecture, enhanced by bespoke interiors and quality workmanship. The attention to detail is evident in an interior design they have recently completed in Farnborough Park, Orpington.
Mr & Mrs Ryan have undergone a complete renovation of their home. Though they were very happy with the architectural firm that prepared the design for the planning process, they felt that the large, undefined spaces needed to be customised to reflect their lifestyle.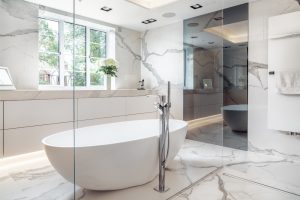 "Before Studio 212 got involved, there was a danger that it would turn out like any other new build home built by developers," says homeowner, John Ryan. "We needed help to elevate the design to be more special, more unique to us," he explains.
Jolanta spent a lot of time getting to know the Ryans to really understand what they wanted from their dream home and how to make it a reality, making best use of the space available. A digital 3D model was created, enabling the couple to virtually 'walk through' the plan and explore the interior design options.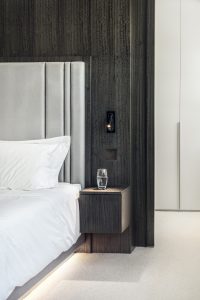 "Jolanta has an eye for detail and is extremely knowledgeable about her trade. She opened our eyes to new ideas and guided us through every stage, including finding the best tradespeople and sourcing high quality materials and customised furniture," says John.
Although architecture and interior design are two distinct professions with different skill sets, Jolanta believes that architects should always try to imagine themselves as the end user in order to give a more personalised approach to functionality and the interior layout.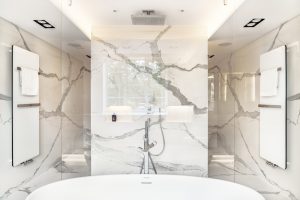 "I encourage clients to go for what they have always dreamed of, not to compromise on quality or be swayed by what everyone else has in their home. They are always astonished with the outcome and they really appreciate my dedication to their vision," she says.
The Ryans are thrilled with their new home and have now commissioned Studio 212 to re-design the outside space.
More information available at studio212.eu
T: 020 150 6677
M: info@studio212.eu
1 Bromley Ln, Chislehurst, Kent, BR7
IG:@studio212_jolantacajzer
F: @studio212.eu