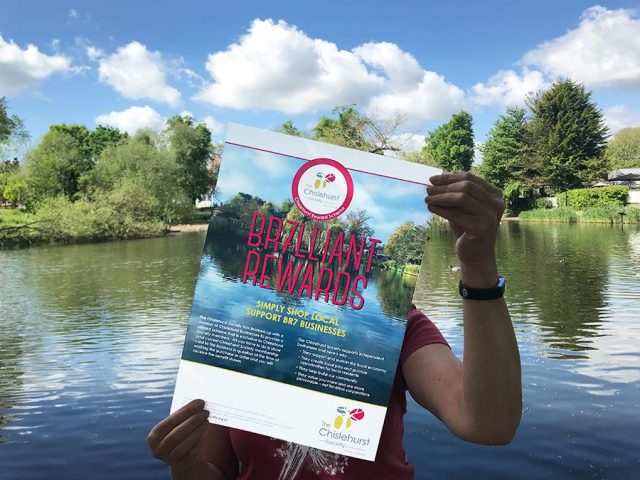 Everyone loves a discount, an offer or sometimes a freebie! BR7 is a thriving community with fantastic shops, restaurants, activities and treatments available to all. With internet shopping quickly taking over our high streets, shopping local is the only way that we can keep this amazing town buzzing with something for everyone.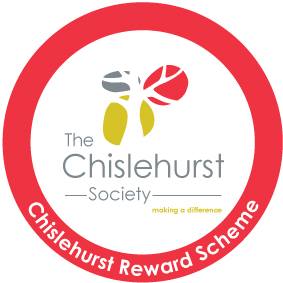 The Chislehurst Society have been running the Chislehurst Reward Scheme for a year, and many of our local businesses have come on board to offer all sorts of discounts and offers to local residents. So dig out your membership card and make sure you use it every time you shop.
A list of current members, along with their current rewards – as of 22nd August 2019, is listed below:
Company name
Reward (Ts & Cs apply – refer to each business for details.)
Ada & Albert
10% off in our Charity Bouttique
April's Kitchen
10% off catering for events and events cleaning service.
All the Arts Theatre School
10% off your first term's fees

Art on Parade
Free student art pack worth £12.00
Bella Learning
10% off first tutoring session (£35) or learning consultation (£175).
Bootcamp.uk.com
10% discount on block booking and on "Pay as you go"
Cannon Cars
£5 airport discount voucher. You must print the voucher beforehand
Chalmers Fencing
5% off
Chislehurst Chiropractic Clinic
£20 voucher when people come into the clinic as new patients or, if you are an existing patient, a £20 voucher for any clinic services (this will renew annually)
Chislehurst Clinic
10% off all treatments
Chislehurst Kitchens Ltd
Free Bosch dishwasher supplied with every kitchen supplied and installed

Chislehurst Pharmacy
5% discount off anything in the pharmacy
Danny Williams Plumbing
£50 for boiler service for Chislehurst residents
Dennehy Weller & Co
Free 30 minute consultation, no obligation to become a client

​We will complete an MOT of your investments

​You will take away a clear action plan, highlighting strengths and weaknesses

Plus take away a free copy of our renowned research guide, produced twice a year and usually costs £50

Deva Yoga Ltd
£5 instead of £13 for Member's 1st Class.

10% discount on Members 1st Class Pass or Workshop.

Dr Liesel Holler – Advanced Medical Aesthetics
£25 off any Aesthetic treatment (excludes skincare products)
Ebony & Ivory Interiors Ltd
10% off all purchases for members. In addition, 15% off all purchases over £75.
Elizabeth Nadine

Yoga & Pilates &

Wellbeing

New clients receive £10 off their first course and/or £10 of their first private tuition.
Fortuny
Gift vouchers with purchase; £5 when you spend £50-£100, £10 when you spend over £100. These can be used against any future purchase or saved and used accumulatively.
Glebe Football Club
Free first visit to Glebe FC match (price usually £8); all subsequent matches £5 (ie £3 discount)
Hunters
£500 off the standard fee
Image Studio
10% off all orders, plus a FREE 8×6 print
Imperial Arms
10% off food in pub and bistro
In the Wings Performing Arts
10% off your first booking for one of our Performing Arts Classes or Speech & Language Classes.
JDM Estate Agents
£500 off the standard fee
Jspa
10% off any treatment in April & May Monday to Thursday.

Quote JspaSpring

Judge & Priestley
10% off wills and 10% off Lasting Power of Attorney, £200 off probate, subject to terms and conditions upon request
KaVaRa Home Styling
3 free digital colour palettes on a KaVaRa Home Styling e-design
life:lab
A complimentary trial session. 25% discount on first month's membership and a free Boditrax (Body Composition Scan)
Linklater & Warren Opticians
£15 off spectacles and sunglass purchases over £100
Mary & Mick Design
10% off design work up to £500; £50 off design work over £500
Mirakle Productions
10% discount on all services.
New Mortgage Solutions
25% discount off our fees to all new clients driven through the scheme
Pilatesatyourpace Ltd
£40 for the first block booking of 6 classes.
Successful Mums
No cost recruitment.

Being part of the Successful Mums Network of flexible friendly employers

The Beauty Rooms
5% discount off treatments Monday – Friday 9:30am – 5:30pm
The Old Chapel Community Hall
5% discount off full hourly rate of £25 for hire of The Old Chapel
V Hair Design

10 % off all hair dressing services from Tuesday to Friday! New clients are welcome! We have 3 late evenings Tuesday Wednesday Thursday until 9 pm!
Welham Jones
10% off Welham Jones's charges.
White Horse Financial Services
All Society members are welcome to meet me for morning coffee and biscuits on 'neutral ground' at Chislehurst Golf Club where we can chat about any financial planning matter for up to about an hour at no charge to you.
if I can answer all your questions then, it won't cost you a penny.

Anyone who later goes on to instruct Chris to act as their adviser will receive a 10% reduction in initial fees and a donation of £25 will be made to the Chislehurst Society.

Zedco Workwear
20% discount on the first order on embroidery and printing and 5% discount on subsequent orders. Free delivery.