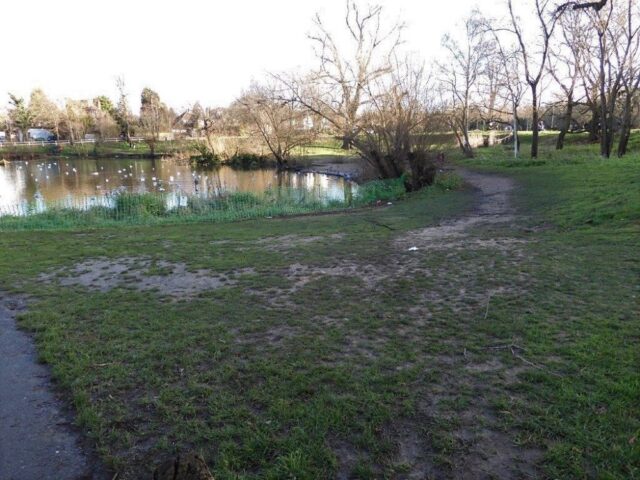 Chislehurst Commons share some exciting news about Prickend Pond…
Work on the new access path has already started. The area shown in the photo above is well-used, and becomes muddy and difficult to walk over in wet weather. The new path will run in line with the High Street, from the Queen's Head to an area near the inlet stream reedbed, where there will be an improved seating area. This is also where the geese and ducks come out onto the shore, and there will be a pebble beach so that it does not become so slippery.
This initiative will improve access to the pond and the work is scheduled to last for about two weeks depending on weather conditions.
We are all grateful to the Chislehurst Society for helping to fund this project!
---
This is an extract from the January Newsletter published by Chislehurst Commons. The newsletter features news from the commons, fabulous photos and details of things to look out for this month. Click here for a direct link. If you would like to join their mailing list to receive the regular monthly newsletter, please email contactus@chislehurstcommons.uk