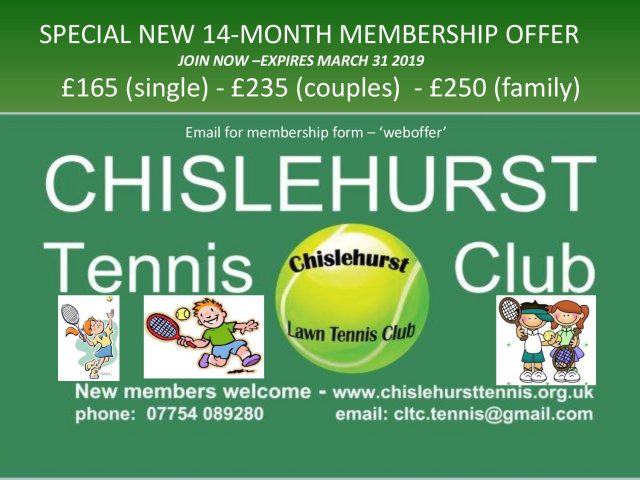 Chislehurst Lawn Tennis Club have a special offer they would like to share with you!
Tennis doesn't stop for winter in Chislehurst – we are a dedicated bunch ready to clear the frost and sweep the snow before hitting some balls, though torrential rain and occasional sleet make if tricky going at times! Our membership year runs from April 1 to March 31, but in the early months of the year, the time is ripe for a special offer – so if you join now, during January into early February, we are offering a special subscription rate to take you right through to the end of the next renewal period, which will be March 31 2019!

Membership includes general access to the courts through the year subject to reduced availability when league matches and coaching sessions are scheduled, organised friendly and inclusive Social play Sunday mornings 10.00am to 12 noon, WhatsApp groups for organising ad-hoc doubles and singles, annual ballot for the chance to buy Wimbledon tickets, periodic social events and tournaments. We have a range of men's, ladies and mixed teams in the North Kent League. Our Club coach is available to book adult and junior coaching sessions, group or one-to-one, and all new members are entitled to a free introductory coaching session at their chosen level- beginner, intermediate or advanced.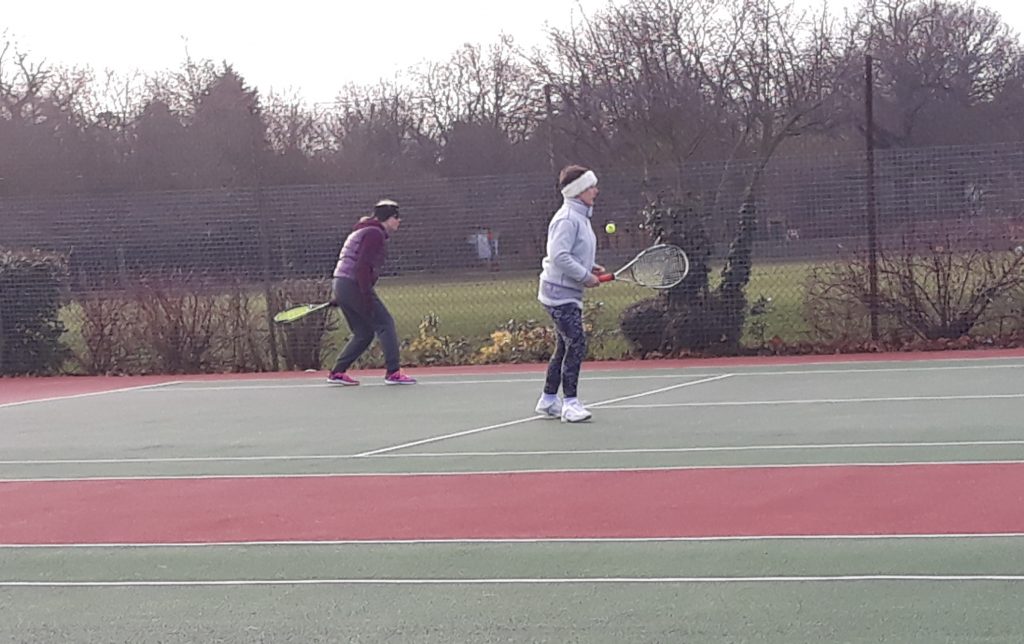 Visit our website at www.chislehursttennis.org.uk to download an application form, or email to cltc.tennis@gmail.com for any more information