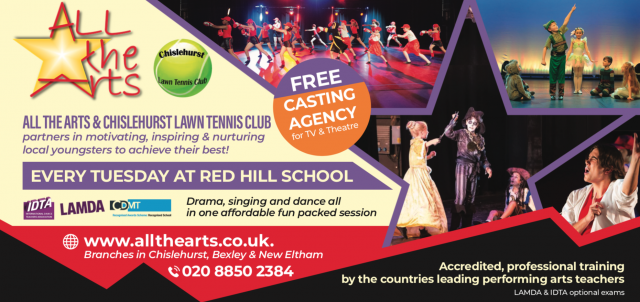 Two Chislehurst organisations have joined forces in a bid to engage, motivate and nurture local youngsters to take part in positive activities after school and at weekends. Chislehurst Lawn Tennis Club and All the Arts Theatre School have common ground, in that both are passionate about helping young people.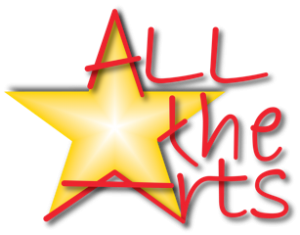 Former soap actress Lucy Morgans, who is a Chislehurst resident, said "Local youngsters receive a fair bit of bad press when they are hanging around the streets, particularly as the nights draw in. We are proud that we teach around 500 young people each week, all of whom come to our evening sessions in Red Hill School and commit 100% to performing arts."
"It was whilst I was walking my dogs in Chislehurst Rec that I heard Dale Clements, the coach from Chislehurst Tennis Club, training some local youngsters with such passion and enthusiasm that I felt we had similar ethics and values. I contacted the club chairman Clive Richardson and enquired whether they were interested in working alongside us to promote positive activities for young people in the community. I was delighted when Clive was equally as excited by the idea."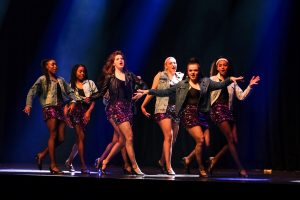 Lucy continued: "I feel that it is essential for us to encourage children and teenagers to take part in positive activities in their spare time, rather than excessive screen time or unsociable behavior. I am thrilled that we have found another local organisation to work alongside which shares our passion. Many children attending our sessions have brothers and sisters who are 'sporty' and who wait outside during classes. We will be actively letting them know about the amazing opportunities at the tennis club, which is only a short distance from our sessions at Red Hill. It would be great if we could engage as many local youngsters as possible, whether they are budding actors and singers or keen sports people."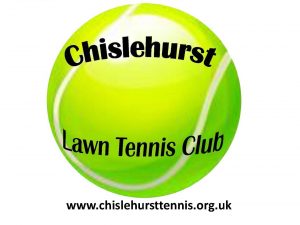 CLTC offer coaching for children ages 4 years and over on Fridays and Saturdays and All the Arts operate in Red Hill School on Tuesdays evenings. Visit https://chislehursttennis.org.uk and www.allthearts.co.uk to get involved and sign up for a trial session.