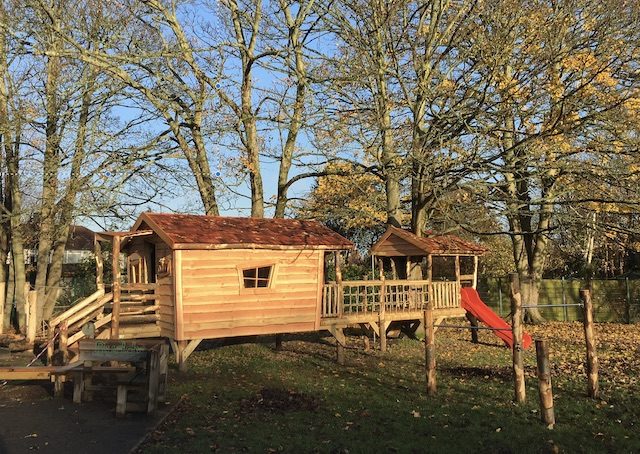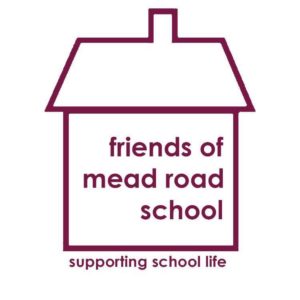 Small enough for everyone to count – is the moto for Mead Road Infant School. This village school is the absolute ideal spot for little ones to start on their path to education. With only one form entry, and just 90 children in the entire school, everyone knows everyone. The school has a strong sense of community and family, which is a credit to the School Head, Miss Charman.
Education has changed astronomically over the years, budgets have been cut and children are working at a much faster pace. At Mead Road School daily life is very similar to most schools, with the exception of a very strong parent team who formed The Friends of Mead Road School (FMRS). This group of parents have worked closely with Miss Charman over the past two years to help 'support school life'. All fundraising has been to enhance the children's education through fun and exciting activities. The FMRS team say 'we believe that going to school should be fun as well as educational. We want our children to grow in confidence, experience new things, and come home saying 'you'll never guess what happened today?'.
The small team were given a slightly larger remit back in January when they asked Miss Charman what her key fundraising goal for the year would be. Her response was 'it would be nice to have some new play equipment for the children in the playground. Something that fits with the look, and feel of the school grounds'.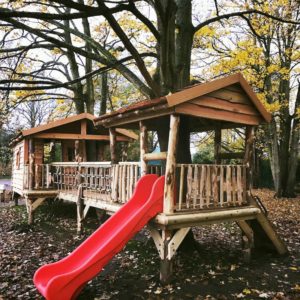 FMRS instantly said 'yes', but then quickly realised they would need to raise a minimum of £5k. Fundraising efforts began and they covered everything from movie nights, cake sales, break the rules day, Easter egg hunts, scavenger hunts, marathons for parents, marathons for kids, summer fairs and so much more. The team also reached out to the local community who were exceptionally generous. The Chislehurst Rotary Club, Hunters Estate Agent, The Gordon Arms, Tinks and JSPA all made extraordinarily kind donations. Many of the other shops, and businesses also donated raffle prizes for the summer fair. The FMRS said 'without all of these donations it really would have been a struggle to get the money raised, as a school we are so very grateful to them all'.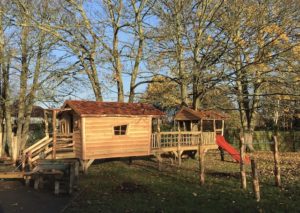 The team exceeded their own expectations and went on to raise over £10k, not bad for a school of only 90 children! The job was put out to tender and three companies drew the shortlist. The favoured design was that by local company Huubie Build. The company, managed by Paul Prentice, was just as excited as the school to ensure that the children had a play area that was designed for three reasons: fun, adventure and imagination.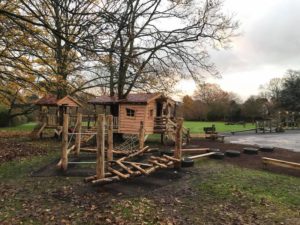 The final outcome is fabulous and the children and Miss Charman are more than delighted. The children have one giant tree house that is big enough to take a class lesson! This then links to a bridge and a smaller tree house. There are different climbing elements onto both tree houses and a slide and fire pole for emergency escape! Adjacent to the tree houses are clamber stacks and swing bars.
The children are absolutely thrilled and the build is an absolute credit firstly to Huubie Build for their design, to Miss Charman for her endless dedication to the pupils and school, to FMRS for raising the money and finally with grateful thanks to the local community for their continued support.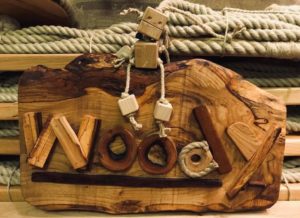 We hope children will always remember their time at Mead Road School and playing on their tree house, named 'Woody'.