Your brand is much more than just your logo. It is the entire identity of your business. It expresses your story, your values and your philosophy. It is how you share your product or service and how you want people to think and feel when they interact with you. Fundamentally, your brand is both the personality of your business and what you promise to deliver to your customers.
Branding has always been an essential part of a business but with the rapid growth of social media, people are exposed to new brands every day. It is crucial for businesses to differentiate themselves from their competitors with clear and concise messaging and attention-grabbing creative.
"Branding is what people say about you when you're not in the room." Jeff Bezos, Founder and CEO of Amazon
Without a well thought-out and consistent brand, your product or service will lack the clarity it needs to give your potential customers trust and confidence in you.
So what makes up your brand? What should you be thinking about when launching a new service or product? And, if you have an existing brand, is it doing everything it should to attract the right people?
What forms a brand?
Vision, mission and core values
Your mission statement defines your brand's purpose, objectives and approach. It is used to explain, in a simple and concise way, its purpose for being. It describes the who, what and why of your business.
Your vision describes your ambitions and the long-term impact you want to make. Vision statements are future-based and designed to inspire and give direction to your business.
Your core values are integral to your business and should clearly state your beliefs and priorities. They should show what makes you stand out from the competition. Think about your core life values and how these relate to your business. Be authentic. If you choose values you truly believe in, values that reflect your character, you will be much more convincing and your brand will resonate with the people you are trying to appeal to.
Strapline or description
Your strapline needs to get to the point straight away. It should be clear within three seconds of someone reaching to your page who you are and what you do. Try to think about what it is you are offering your audience. What is the challenge your potential client has that you can fix? You need to quickly demonstrate that you can solve their problem, so they know that they have come to the right place.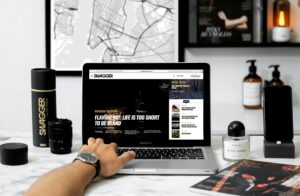 Tone of voice
Your tone of voice is how you speak to your audience. Are you professional or playful? Serious, humorous or even sarcastic? This should be consistent across every touch point your customer has with your product or service, from how you answer a call to what you post on social media. This might be the emotional qualities that people associate with your brand. What type of personality are you? What is your philosophy? Make sure this comes across in all your communications. It allows you to speak to your customers in a way no other company can. The more genuine and honest you are the more trust you will gain.
Brand Identity
Your visual elements should be easily identifiable whether it's a logo, colour palette or a social media post. You might have a primary and secondary colour palette to choose from. Your website, letterheads and social media headers should all use the same style, palette and fonts.
Photography or graphic style
What type of images or graphics suit your business? Do you like bright colours and smiling faces? Perhaps you prefer a more corporate feel. Do you want to show people, products or maybe something more abstract? If you already have a social presence have a look at what you have posted before. Can you see any existing themes that you can build upon?
Fonts and typography
The typefaces you choose can have an impact on the way your brand communicates. By choosing fonts that reflect your brand's values—traditional or quirky, fun or formal—you can attract the right kind of customers. Choose fonts that are versatile and easy to read. The fonts you choose should be consistent across your branding, from advertisements to web design, through to mobile interfaces.
I would highly recommend, if you can afford it, hiring a designer to help with the creation of your brand identity. This can make a huge difference to the way your brand is perceived.
Why does your brand matter?
Your brand provides the basis for your online presence whether it's your website or social media platform. Building a strong brand identity gives you a professional and competitive edge. One of the most obvious reasons that businesses need branding is to help them get recognised. If your brand stands out and is identifiable, there is a good chance it won't be forgotten.
A strong brand can help build trust and attract loyal customers. If you position yourself correctly you can attract the right type of people: people who match your brand and values.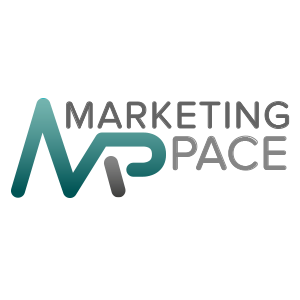 How we can help? This feature was written by Marketing Pace, a first-rate outsourced marketing team. If you would like support growing your business, creating a new brand or help identifying your business values or ambitions, please contact Samantha Rumens, Marketing Consultant at Marketing Pace: sam@marketingpace.com.
For our latest news and for marketing and social media tips follow us on Facebook.
Marketing Pace: the marketing experts your business needs. For start-ups, established businesses and everything in between. Let us support and advise you to create engaging and successful marketing and social media campaigns.