Bringing Generations Together
Monday 1st October marks the International Day of Older Persons and to celebrate, Lingotot are launching a new scheme, intended to bring generations together in learning a new language.
Sarah Canavan, Owner of Lingotot Bexley, is passionate about the benefits of language learning for all ages and has been excited to launch Lingotot Generations in the Bexley area.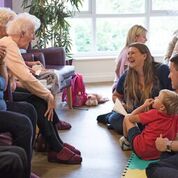 There has been a great deal of research done into the benefits of language learning for both younger and older minds, including vast evidence which suggests that learning a new skill such as a new language, can help delay the onset of dementia in older learners.
Sarah says: "Working with older people in my community is something I have wanted to do for a long time now. It's not just about the benefits that language learning can have on the brain, but also the social aspect – helping to combat loneliness and improve a person's emotional wellbeing and our classes really support that by bringing generations together to play and learn something new."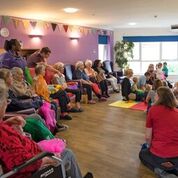 Nicolas Kee Mew, Home Manager of Riverdale Court Care Home in Welling, said: "I wanted to find an activity which would allow our residents to interact with the local community, and was thrilled to find Sarah and Lingotot Bexley right on our doorstep. Our residents thoroughly enjoyed the launch class – being able to start to learn a new language, chatting to the local parents, playing with the children and we can't wait for Lingotot to come back every Saturday morning!"
Polly Shilton, a parent who attended the Lingotot Generations launch, said: "My children and I absolutely loved the Lingotot Generations class. Not only did we come away having learnt the colours of the rainbow in Spanish, but we also really enjoyed, and benefited from, spending time with the residents. My 5 year old Dotty met her namesake, a resident called Dot, which she was thrilled about!"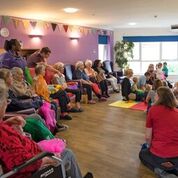 Sarah continues: "Riverdale Court Care Home is a truly wonderful setting and the Home Manager, Nicolas, strives to enrich the lives of his residents. He is a French speaker himself so it felt like a perfect match from the beginning and I think that we have created something very special together."
If you would like to know more about Lingotot Generations in your area, please contact info@lingotot.com or for more information on Riverdale Court care home please call 0208 3179067.