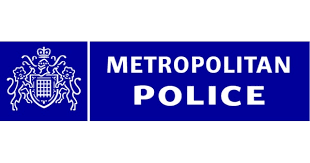 Good evening. As you are aware there are major changes afoot in the policing world with the new 'Super BOCU' being introduced on February the 4th 2019. As part of this change you will be allocated a 2nd PC. PC ISLEK has been nominated – unfortunately he has passed his firearms course and is currently awaiting a posting to central London. I will keep you up to date with any changes.
A recent meeting with SN BCU stated that our new ward priorities are as follows;
1) Safeguarding
2) Violence reduction with particular focus on prevention, engagement and community mobilisation
3) Anti-social behaviour
4) Burglary
Our focus will be expected to be mainly on the above and we will be discouraged from attending anything not fitting those parameters. This could leave us with less time than normal for SNT duties. On top of this change and in addition to our already burgeoning workload senior management have requested that all SNT officers increase their stop and searches. There has been a notable drop off in returns as the reduced number of officers have less time to be proactive.
Due to this lack of time you will notice that the layout of the report has changed. I have included maps to show the areas that offences occurred and then a brief synopsis of the incidents but I cannot spend as much time as I once did compiling the information.
With Halloween and Fireworks fast approaching there have been many major shift changes across the SNT'S. All of the SNT officers will be working late shifts from the 26th of October to the 5th of November deploying both overtly and covertly across the borough. PCSO'S will be out on foot and keeping officers abreast of issues on the wards that they can respond to. Cadets are also planning two nights of fireworks 'Test Purchasing' in the run up to November 5th.
There was a recent armed robbery in Barclays in the High Street. I have been in contact with LBB about the possibility of installing one of their temporary cameras to cover Hornbook House car Park. I have completed the necessary application which will be considered when a unit becomes free in December. It has been suggested by them that maybe the businesses could fund cameras of their own. I know this was briefly discussed last time.
Issues raised by residents at the last meeting;
1) Online Crime – I have looked into the crime reporting system problem and incorrect postcodes being used. This system absolutely needs a postcode to populate certain screens and, unfortunately, a park or open space does not have one. The only way to circumvent this problem is to look for a nearby road.
2) Motorcycles – I recently contacted LBB about the installation of gates on the Cow Path. Peter SIBLEY responded stating that he would let Toby SMITH know. Unfortunately these 'pinch gates' have to be a certain distance apart to allow wheelchair and pushchair access. This gap means that mopeds would still be able to fit their reduced handlebars through. This negates any benefit that the gates may afford as although the mopeds may slow for the gate they will be back up to speed within seconds.
I successfully bid for the installation of some gates near to the end of Cranmore Road on the Cow Path two years ago. Unfortunately these were installed incorrectly as they were too far apart and, due to the gates not being bordered either side with anything such as fencing or bushes the mopeds could easily ride around them. This issue was raised with the council who agreed to adjust them. Sadly instead of the problem being rectified the worker removed the gates by accident.
I also utilised Twitter on the 18th of August asking for anonymous information on where the mopeds/motorbikes might be being stored. They will be stored somewhere in Chislehurst or Mottingham (hence why they use the Cow Path as a cut through) and will be seen coming to and from an address or garage. To date I have had zero responses.
3) Mead Road – I tasked any officers on Operation Resolve to patrol the area whenever possible. Unfortunately, due to a lack of officers available regularly on these shifts, there were only a few visits. I did visit myself on three occasions but nothing was seen or heard and no evidence of drug taking or asb. No further reports have been made.
4) Online Crime Reporting – I have raised this issue with several sergeants. When the report is placed on an initial reporting officer will try to obtain all the information possible. Unfortunately reports are also be made both on-line and over the phone. This places the onus on the victim who is not expert in the reporting system so may miss off or not yet know the extent of the items taken. Once the report is on the system it is passed through the Solvability Framework. This means that if there are no forensic leads, CCTV or witnesses then the report will be closed down. Without an officer to further the investigation information will be missed. Unfortunately there are no ways to avoid this as once the report is closed it will not be re-opened unless new information comes to light.
5) Chislehurst Library Car Park – I also tasked the Resolve Officers with this. Again there were too few officers to undertake this but I did manage to visit on my Resolve shift. There were no cars/youths on my visits and no further reports.
Promises;
1) ASB in Empress Drive – We have had no reports made to us about ASB.
2) Burglary – the number of Burglaries have dropped off across the ward. With the nights closing in windows and doors are open far less so opportunistic thieves are lucking out.
3) Motor Vehicle Crime – This will be clarified further down on the report but, as per usual, many of the offences could have been prevented – 97% in fact.
Burglary Pattern Map – 12 week period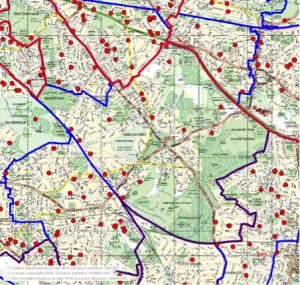 According to the Cris system there have been 10 residential burglaries and 5 attempted burglaries.
There was no discernible pattern, modus operandi or time with both houses and sheds broken into during the day and overnight. Comparing it to the last report there were 33 offences in that four month period.
The general rule of thumb is the same as before – the use of alarms, hidden safes, PIR lighting, window and deadlocks cannot be stressed enough. If going away the use of timer lights and LED TV simulators are essential.
The latest useful tool to be utilised is SmartWater. This is a liquid that you put on valuables which is individually linked to your address. If the worst happens any burglar runs the risk of getting this SmartWater on their clothes and skin which lasts for weeks. If they are arrested then they can be linked directly to that offence. According to research involving ex burglars displaying the SmartWater stickers in the window of a house is a big deterrent. Check on www.SmartWater.com for prices.
There were also 3 Commercial Burglaries and 1 Attempted Burglary. There were 8 last time.
Theft of and from Motor Vehicle – 12 week period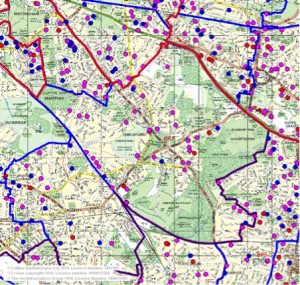 According the Cris system there were 4 Theft of Motor Vehicles and 33 Thefts from Motor Vehicle
The four theft of motor vehicles were spread out across the ward with 3 overnight and one during the day. Two commercial vehicles were targeted along with two high value cars. Only one vehicle (one of the cars) was recovered. There were 12 'thefts of' on the last report.
The Theft from Motor Vehicles are continuing at a similar rate. The crimes are spread out across the ward with various times, vehicles and victims. Of the 33 offences however only 1, yes you read that right, ONE was unavoidable.
32 offences were preventable. So many had huge amounts of valuables left in unlocked cars and vans. 1000's of pounds worth of sunglasses, golf clubs, tools, computers, handbags, clothing, satnavs, mobile phones etc were stolen. There were also 4 theft of number plates which would have been prevented if security screws had been utilised.
There were 42 offences last time.
The next Community Advisory Panel is on Thursday 10 January 2019. Any issues should be raised with the Chislehurst Safer Neighbourhood Team (chislehurst.snt@met.police.uk)?
PC Simon Nolan, our Dedicated Ward Officer (DWO)
Next Community Contact Session Dates
Friday 2nd November @ 1600 Hours
Thursday 8th November @ 1000 Hours
Monday 12th November @ 1200 Hours
Monday 19th November @ 1400 Hours
Monday 26th November @ 1100 Hours
Thursday 6th December @ 1400 Hours
Thursday 13th December @ 1100 Hours
Thursday 10th January @ 1400 Hours
Thursday 17th January @ 1000 Hours
Monday 21st January @ 1300 Hours
Monday 28th January @ 1400 Hours
Monday 4th February @ 1100 Hours
Thursday 14th February @ 1400 Hours
Thursday 21st February @ 1000 Hours
Monday 25th February @ 1100 Hours
Monday 4th March @ 1400 Hours
Monday 11th March @ 1000 Hours
Thursday 21st March @1400 Hours