Following the latest update from the Government with regards to lifting of current restrictions, Visit Chislehurst has taken the decision to 'postpone' The Big Picnic and this event will now take place on Sunday 15th August.  
Chislehurst Big Picnic is coming to town on Sunday 15th August from 11am to 4pm.  The fantastic summer event will take place in the Cockpit on the Common and is absolutely FREE!
It's a day of fun and entertainment.  All you need to do is bring a picnic rug and a picnic.  Come alone, come with friends, come with family or come with the dog!  Lay out your rug and just relax.  There will be live music playing from Santino Fabbricatore and Hip Parade, who will keep the vibes going as the sun (we hope) shines down.
To keep the little ones entertained there is story telling, arts and crafts with Blooming Bubs, Little Chameleons, Lingotots, Monkey Music and Mama Brown – so much to do!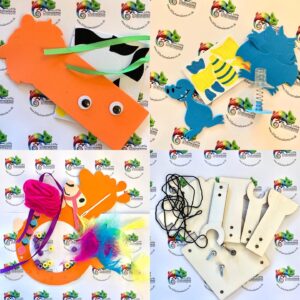 There will be traditional Victorian games so try your luck at the Bean Bag Toss.  Get lucky on the Coconut Shy.  Or try your hand at darts!
The grown ups need some entertainment too, so place your bets for the fittest Fitness Group in town as our local fitness businesses go face to face in a tug of war.  Alternatively just visit the Pimms and Gin tent and pick up a book from the Chislehurst Society.
If you want to treat yourself there are fantastic picnic hampers to be purchased in advance from our fabulous local businesses:
Beer Hamper – The Cockpit Chislehurst
Fish Hamper – Fish Union
Afternoon Tea – Walnuts Café
Afternoon Tea – Wrattens Café
Savoury Platter – Joelles of Chislehurst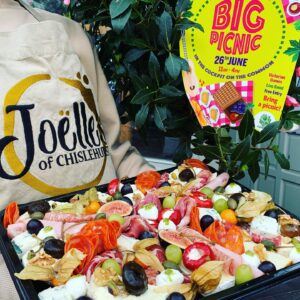 Picnic essentials – Annables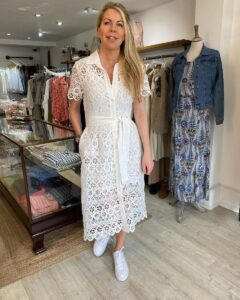 Or if you are looking for the perfect outfit for the event and those lockdown clothes just won't cut it, pop into Fortuny London or Annabels Too.
Lots of fun and no effort required – come along, enjoy and embrace everything that is fabulous about Chislehurst.
A huge thank you to our sponsors, who are making this event possible – The Chislehurst Society, Chislehurst Commons and Chislehurst Rotary Club.