Gwen Lardner catches up with some of our new businesses in the High Street and Royal Parade…
Chislehurst has seen a spate of new shops opening at a time when small businesses everywhere have closed for good due to the pandemic.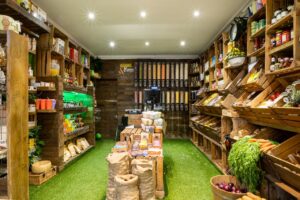 A fishmongers, organic grocery and micropub launched within weeks of each other on Royal Parade. On Chislehurst High Street, there is now a delicatessen and independent food hall that includes a greengrocer, butcher, baker and zero waste dispensary.
The new businesses have all opened since the outbreak of Covid-19, in some cases as a direct consequence of the virus – either through redundancy or pressure to diversify business interests.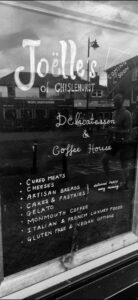 High streets across the UK have seen businesses shut as a result of the pandemic. Chislehurst is no exception, with the permanent closure of several longstanding businesses that have been a presence in the town for many years.
But the significant losses have been countered with a surprising number of independent businesses launching in recent months, replacing shops that have shut down or been empty for some time.
Fish Union, Allganic & Moore, Joëlle's of Chislehurst and Burlington Food Hall all sell food essentials, enabling them to open during the lockdown. They are a welcome addition to Chislehurst, offering more choice to consumers, many of whom prefer to avoid larger supermarkets during the pandemic.
"We appear to be experiencing our own food revolution in Chislehurst with quality meat, fruit and veg, zero packaging, organic options and now one of the best places for fish I have ever been to," one local resident commented on social media.
The commitment of the new shops to reduce plastic waste has also been well received by environmentally conscious residents.
"Buying groceries is one of the few legitimate reasons to leave the house and get a bit of fresh air and exercise. We've found that people are coming to us for inspiration," says Ahmet Ciftdal, co-founder of organic and vegan grocery store, Allganic & Moore.
Micropub launch on hold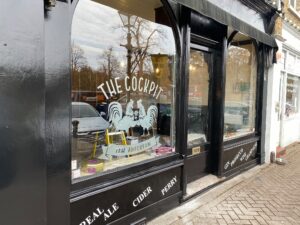 The Cockpit micropub has been less fortunate. As a non-essential business, it was forced to close under the current lockdown, just six days after it first opened as a takeaway service at the end of last year.
Co-owner Paul Steadman remains positive that locals will support the venture once the lockdown has been lifted. As a beer enthusiast, opening a micropub with business partner Rick Hone, has been a long-held ambition. "We knew what we were getting into," he says of the uncertainty caused by the pandemic.
Paul has been furloughed from his e-commerce job since March and is looking forward to opening the doors of the new micropub as soon as possible. In the meantime, The Cockpit is offering a home delivery service for its beers and real ales.
Top chefs bring fresh fish to Chislehurst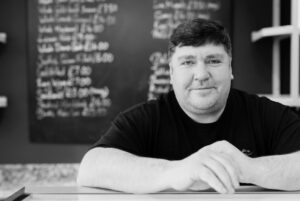 Chefs Richard Kirkwood and Andy Roberts were also furloughed in March last year and made redundant soon afterwards. They have worked at some of London's best known restaurants including The Ivy, J.Sheekey and Wright Brothers. As top-level chefs, they were among the first to go in order to cut costs.
With little prospect of securing new restaurant jobs, the pair made the decision to put their culinary expertise and network of contacts to use in an alternative way. Their pop-up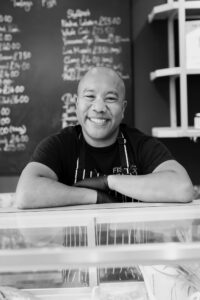 fish stall outside Chislehurst pub, The Imperial Arms, proved so successful, it convinced them there was demand for a chef-led fishmongers in the area.
Fish Union opened at the end of November in a previously empty unit on Royal Parade. Under Covid restrictions, it is currently operating as a fishmongers only, but will be extended to an oyster bar, serving fresh fish and alcohol, once the lockdown is over.
"We both love working with fish, but outside of the restaurant industry, we realised there is nowhere for the general consumer to buy top quality, fresh fish straight from the day boats," says Richard Kirkwood, former Head Chef of the Wright Brothers seafood restaurant group.
With a growing number of people on a meat-free diet, he is surprised there are so few fishmongers left on British high streets.
Fish Union prices may be slightly higher than in supermarkets and that is a reflection of the quality and freshness, according to Richard. The produce is sourced from specialist fisheries along the South Coast, as far as Newlyn and Brixham in the West Country.
"Unlike your average fish counter, we can tell you exactly where each piece of fish comes from. We even know the name of the boat and its skipper. The fish is all responsibly sourced and is in our shop within 24 hours of being caught," says Richard.
He and Andy are hands on at Fish Union, serving customers and sharing their expertise on how best to prepare and cook fish. They have seen an increase in trade since the pubs and restaurants have been closed and people are unable to eat out.
"Planning a nice meal is one of the few pleasures allowed under lockdown. Cooking has almost become a competitive sport," says Richard.
Fish Union customers now have the convenience of buying accompanying vegetables and cooking essentials from Allganic & Moore, also new to Royal Parade.
Once restrictions are lifted, Fish Union hopes to serve beer from The Cockpit as an accompaniment to mussels.
Covid opens new door for café owner
As co-owner of Walnuts in Chislehurst, Ahmet would normally be kept busy making coffees and serving customers. While the café is restricted to takeaways only, he has been less hands on as he feels a responsibility to keep his few remaining staff in employment.
It means that the pandemic has inadvertently freed up Ahmet's time to explore other business opportunities. His enthusiasm for clean living gave him the idea of selling premium quality foods, not usually available in convenience stores.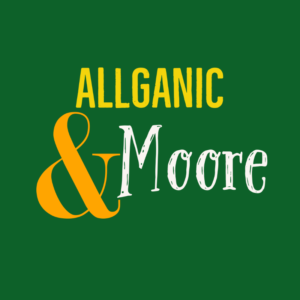 He and business partner, Reg took on a vacant shop on Royal Parade and opened Allganic & Moore in December. The new grocery store sells organic fruit and vegetables as well as vegan food and lifestyle products.
"The size of the shop means there is not enough shelf space to stock all the regular brands you would find in a supermarket. This is a more niche offering of quality produce, exotic fruits from around the world and harder to come by items," says Ahmet.
He hopes that with time, more people will take advantage of the zero-waste dispensary for food staples like pasta and cereal. Customers can bring their own container or make use of compostable bags to buy produce by weight in an effort to reduce packaging.
Chislehurst embraces eco-friendly shopping
There is also a zero-waste section at Burlington Food Hall. The recently opened store on Chislehurst High Street enables residents to invest in their community by buying direct from local vendors already established in the area. It includes an independent butcher, baker and grocer.
This move towards plastic-free, zero waste shopping is reminiscent of a time before large supermarket chains dominated the high street shopping experience. It has been welcomed by the Chislehurst Eco Community group, set up by environmentally conscious residents to support change.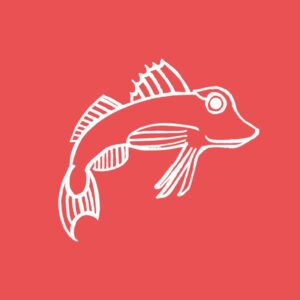 Fish Union carrier bags and packaging are plant based, making them compostable. This is a more expensive option, but is important to the ethos of the brand. Co-owner Andy Roberts is passionate about marine conservation and committed to cutting back on single use plastics.
Similarly, owners of The Cockpit made a conscious decision to use recycled materials to fit out the micropub. The work was carried out by Rugged London, a Greenwich-based company specialising in the use of sustainable building materials.
---
All businesses mentioned in this article are members of the Visit Chislehurst Network.
If you are a business in BR7 and would like to join the network, please email contact@visitchislehurst.org.uk for details on how to join! Membership is £15 a month.