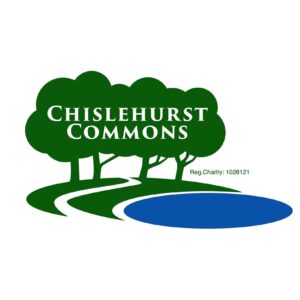 A very Happy New Year to all our supporters and volunteers!
Cast off those winter blues and see what's happening on Chislehurst Commons.
In our monthly Newsletters we aim to show you some of the work involved in maintaining and enhancing the area for present and future generations.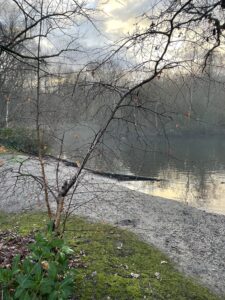 They also illustrate the amazing diversity of flora and fauna to be found there.
Before we put the Christmas festivities completely behind us, a picture to remind us that Nature makes its own decorations – droplets of rain glistening in the late afternoon sun, transient, but beautiful.
The Month for our Wonderful Keepers and Volunteers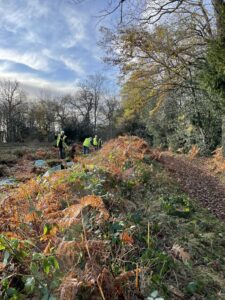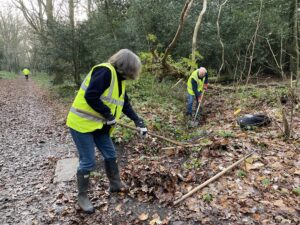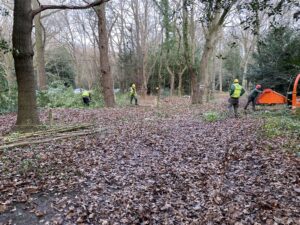 Our Keepers and Volunteers do an amazing range of work each month. We are very grateful to them for their time, expertise and effort which help to make the Commons the pleasant open space we all enjoy, and a haven for wildlife.
One group of volunteers has started work on improving the habitat provided by the bank at the side of the heathland on St. Paul's Cray Common. This bank gets a lot of sun and is a good habitat for lizards, butterflies and other invertebrates, but the brambles, bracken and other plants had become rather too dense and needed thinning out.
December 23rd, two days before Christmas, but our volunteers still turned out to continue clearing the area between Kemnal Road and Fairlight and Fallowfield, thus opening up sightlines from Kemnal Glade on the other side of the road.
On the same day, another small group were occupied with clearing autumn leaves from ditches leading to the wetland area above Rush Pond. This will enable rainwater to flow more freely and ensure that as much as possible makes its way eventually into the pond.
News from Prickend Pond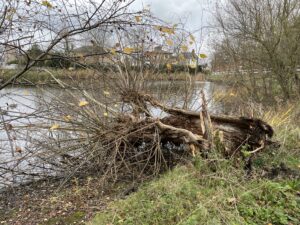 This willow has been a feature at Prickend Pond for many years. It was hollow, and had been cut back, but amazingly clung on to life and put out new leaves each year. A few years ago, a duck made a nest on the ledge at the top and laid eggs. It was finally felled by strong winds just before Christmas.
Bird Life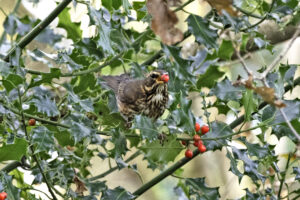 This beautiful photo shows a redwing, a winter visitor from Scandinavia or Iceland, taking advantage of holly berries growing on the Commons, an illustration of the importance of our green space in the complex web of the natural world.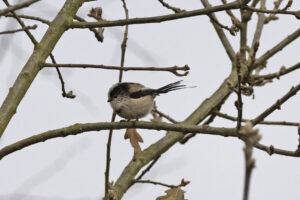 Long-tailed tits, like the one above, are sociable birds usually seen in flocks. They are small and can suffer in winter from cold and shortage of food. They huddle together at night for warmth.
Bears on the Common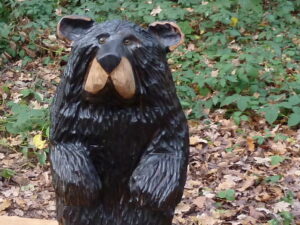 You can find this little bear in Kemnal Glade and possibly share a seat with him. He is part of the Chislehurst Bear Trail.
There is a historical precedent for bears on the Common. In December 1972, the local paper carried the following headline, " 'Bear on common' alarm".  Early one morning, when mist shrouded the area, two people, on separate occasions and at different locations, reported seeing a bear in the distance on a pathway through the Commons.
The paper records that, on receiving the news, "A film crew from Thames Television's 'Today' programme rushed to the Common.  They spent a couple of hours hunting around, found a couple of squirrels and gave up."
That seems to have been a false alarm, but there is definitely a bear in Kemnal Glade today!
Flowers in Winter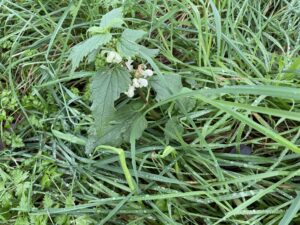 Even in the depths of winter, there are flowers to be seen on the Commons.
Due to weather conditions, their particular location and their own lifecycle, these flowers are in bloom now. They were all photographed in the last week.
(White Dead Nettle)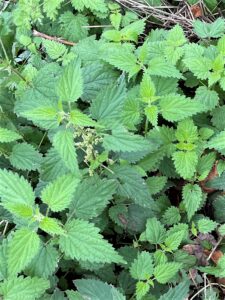 (Stinging Nettle)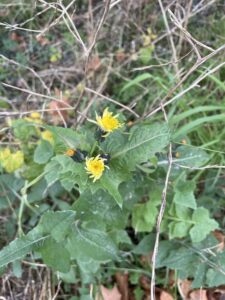 (Sow Thistle)
More Fabulous Fungi
Fungi are fascinating and come in an array of interesting shapes and colours, but all should be approached with caution unless identification is certain.
Many play an important part in the cycle of decay and regeneration in the woodland.
Some, like this bracket fungus on St. Paul's Cray Common, grow out from tree trunks like a shelf.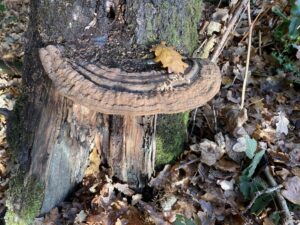 But it is also worth looking down at your feet as this photo shows.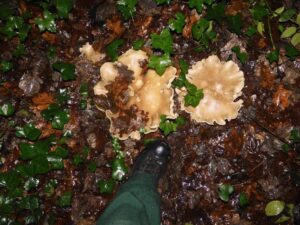 The Commons in Close up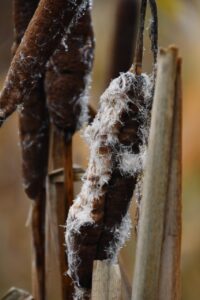 Early morning dew on the reed mace at Prickend Pond.
A walk on the Commons really can dispel the winter blues and lift your spirits. There is always something to see and enjoy.
The 180 acres at the centre of Chislehurst enhance our lives in so many ways. We will continue to do our best to maintain and enhance them for present and future generations.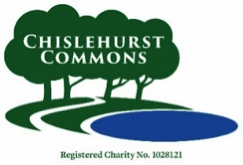 Will you be a true friend of the commons?
The 180 acres of local common land are protected by an Act of Parliament.
Chislehurst Commons has responsibility under the Act for the management and maintenance of the area.
The Act, however, made no provision for funding, and we rely on our wonderful volunteers and the generosity of local people to enable us to continue our work.
We have two Keepers, whose knowledge, skills and dedication are invaluable. Everyone else who works to maintain and develop our beautiful Commons does so on a voluntary basis.
You can donate via our website www.chislehurstcommons.uk
or via PayPal Giving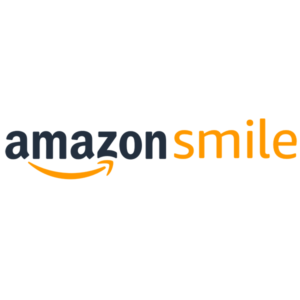 Show your support for Chislehurst's commonland while you shop!  We are registered with Amazon Smile.
Visit https://smile.amazon.co.uk instead of the normal Amazon website and select Chislehurst Commons, and, for everything you buy, Amazon will donate 0.5% to help maintain the Commons. This is another excellent opportunity to support the greenspace on your doorstep.  Thank you!
A big thank you to the following:
Waitrose & Partners Bromley South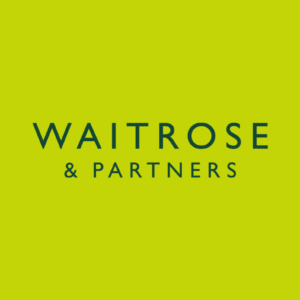 We are very grateful to have received £350 as part of their initiative to support local environmental organisations. This is a very welcome contribution to our funds and will all be used to help us maintain and develop our wonderful 180 acres of greenspace.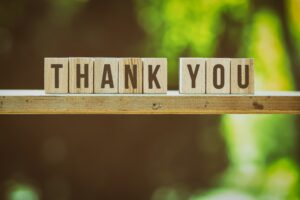 Thanks for this month's photos to Don Drage, Peter Edwards, Kevin Jennings, John Stiles, Ross Wearn and Mary Wheeler.
Thanks also to the Editorial Team – Christine Wearn, Ross Wearn and Mary Wheeler.