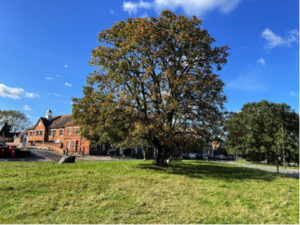 Peace Tree, planted in 1919, now turning yellow and orange as autumn draws on, is a reminder that many feet have walked over these Commons before ours.
In our monthly Newsletters we aim to show you some of the work involved in maintaining and enhancing the area for present and future generations.
They also illustrate the amazing diversity of flora and fauna to be found there
Events Past and Present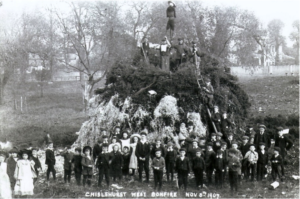 November 5th falls on Friday this week, and in the past, several bonfire parties were held on the Commons on that day. The photo shows one from 1907 near Prickend Pond. One of the first decisions for the newly formed Board, on 2nd November 1886, was to allow the bonfire "which has of late been burned in the Old Cock Pit."
In those days the building of the bonfire was as much a part of the event as its burning, and it could take several weeks to construct. The area was not as wooded then as it is now, and, as the woodland developed, other sites had to be found.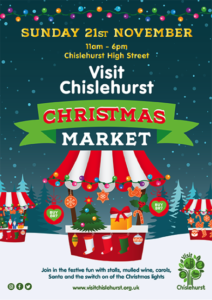 This year, in November, the Visit Chislehurst Christmas Market will be held on Sunday 21st in Chislehurst High Street, and promises to be an exciting occasion for the community. We will be there with a stall offering Christmas tree decorations and cards, so please come along and say "hello!"
Our Wonderful Keeper and Volunteers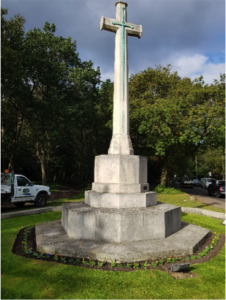 All the news and photos in our Newsletters reflect the range of work done by our Keepers and Volunteers, including surveys, general maintenance, and habitat enhancement. They help to make the Commons the pleasant open space we all enjoy. In this section, just a few of the tasks undertaken are highlighted.Coolings Nurseries kindly provide plants throughout the year for the flower bed around the War Memorial. This year, in readiness for Armistice Day, they have donated pansies, which our Keepers planted out.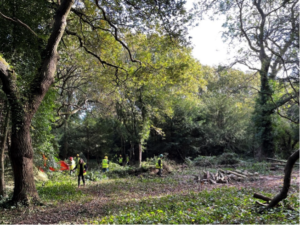 Our Volunteers are continuing to work in the area between Fairlight and Fallowfield and Kemnal Road. This photo shows the glade that has been created by removing the dense growth of holly that was blocking the sunlight
Tales from the ponds
Last year, a kingfisher was a frequent visitor to Rush Pond, but there had been no sign of her for months. Recently however, two kingfishers have been seen and the photo above was taken just two weeks ago.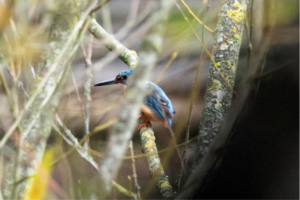 On 13th October we were surprised to see a Mallard with 12 very active young ducklings on Rush Pond. The breeding season usually lasts from March to July, and late broods are unusual but not unknown. The chances of survival for such late broods are not good. They are at risk from predators such as foxes, herons and magpies, and from adverse weather.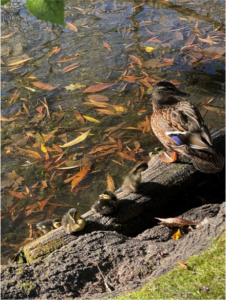 The 12 have not been seen since, but there have been sightings of adults with 3 or 4 ducklings, so it is possible that there is more than one family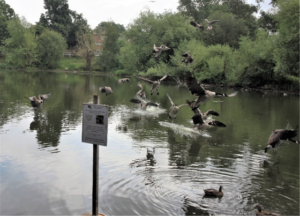 A loud bang or the sight of someone on the bank with food to offer can send the Canada Geese into noisy flight. This photo captures one such moment at Prickend Pond
No tufted ducks have been recorded on our monthly Bird Count at the ponds for some months now, and no ducklings appeared. However, this pair made a comeback in October and others may follow.
News from the Amphibian and Reptile Refuges
The refuges, kindly provided by the Kent Reptile and Amphibian Group (KRAG), have been monitored regularly through the year. Slow worms and common lizards have been noted, particularly under the refuges in sunny spots. The refuges have also been used by small mammals such as wood mice, voles, and shrews. This lizard, however, was sunbathing on a log on St. Paul's Cray Common and sought shelter in the bark when it sensed that it was being watched.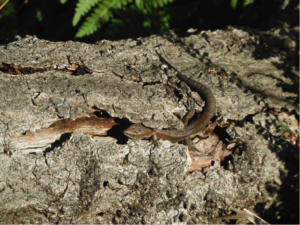 New Planting
The pink and orange berries of the Spindle tree provide a bright splash of colour at this time of year. This one was grown on an allotment by one of our Volunteers, and planted out on the Common near the Overflow Glade.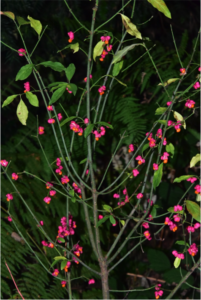 And, finally the Commons in close up
This brilliantly coloured caterpillar making its way across the Overflow Glade will spend the winter as a pupa in a cocoon, to emerge as a Pale Tussock Moth in spring.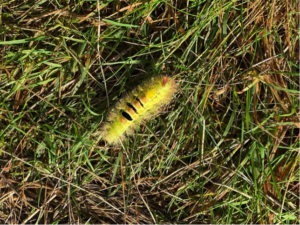 Our Commons, with their amazing variety of plant and animal life, bring us into contact with the natural world and thus enrich our daily lives. We will contihttps://www.visitchislehurst.org.uk/wp-admin/index.phpnue to do our best to maintain and enhance them.
SUPPORT THE COMMONS:
There are now two additional ways for you to show your support for Chislehurst's commonland.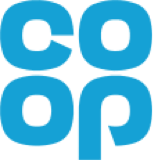 Members of the Co-op can nominate our charity to receive 1p in every £ they spend.

We are also registered with Amazon Smile.
Visit https://smile.amazon.co.uk instead of the normal Amazon website and select Chislehurst Commons, and for everything you buy, Amazon will donate 0.5% to help maintain the commons. This is another excellent opportunity to support the greenspace on your doorstep
Will you be a true friend to the commons?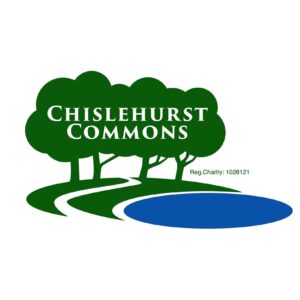 The 180 acres of local common land are protected by an Act of Parliament.
Chislehurst Commons has responsibility under the Act for the management and maintenance of the area.
The Act, however, made no provision for funding, and we rely on the generosity of local people to enable us to continue our work.
We have two Keepers whose knowledge, skills and dedication are invaluable. Everyone else who works to maintain and develop our beautiful Commons does so on a voluntary basis.
You can donate via our website www.chislehurstcommons.uk
or go to PayPal Giving. 
Thanks for this month's photos to Don Drage, Peter Edwards, Kevin Jennings, John Stiles, Ross Wearn and Mary Wheeler.
Thanks also to the Editorial Team – Christine Wearn, Ross Wearn and Mary Wheeler.