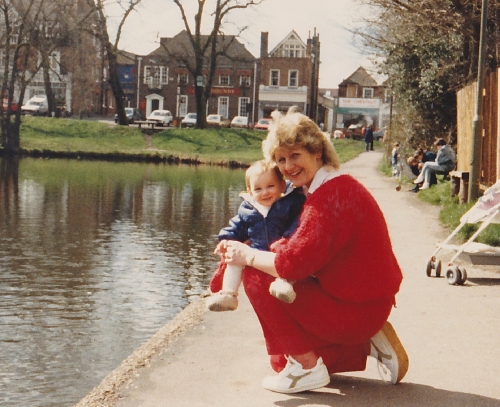 Chislehurst has been the place I call home for nearly 30 years. I have so many memories all based here, from feeding the ducks at the pond, working in a local care home in my teenage years, enjoying social times in the wonderful restaurants and pubs, walking down to Sainsbury's in the snow and spending time in the library whilst studying for my exams! My first years of life were spent in up in Albany Road and my mum and dad have often spoken about the great storm of 1987 but then we moved just up the road where Mum and Dad still live now.
In the last few years I have lived away from Chislehurst, firstly moving out on my own to Orpington – not too far away, a girl can't miss her Mum's Sunday roasts! And then for the last two years, my teaching job took me to a new adventure in Dubai. It has been a real experience, which I have enjoyed immensely, however, as I have discovered recently, when you become ill – there's no place like home.
Coming home to my family and the familiar surroundings of Chislehurst has been the best comfort and knowing and trusting the local doctors has filled me with confidence that I am being looked after.
I atended Beaverwood School for Girls, now known as Chislehurst School for Girls, and whilst I was there had some of the best English teachers who encouraged my love for writing. I have now been able to use these skills to help me through this tough period of my life by starting to write a blog: baldblogging.wordpress.com
Chislehurst has always had a real community feel about it and I would love to now contribute to that and spread some awareness about alopecia areata and auto immune diseases. It can be very isolating when you experience a 'hidden' illness and if my blog can make people feel less alone and build a little support system then that would be wonderful.
Written by Hannah Green