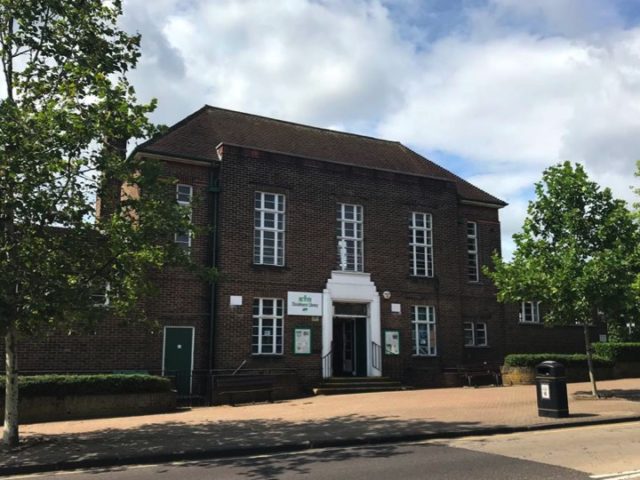 Dear Residents,
As you may be aware, Chislehurst Library is back on the market for redevelopment. Cushman & Wakefield are currently seeking subject to planning proposals for the site, to include a new library facility to be handed back to the London Borough of Bromley. Interested parties are being asked to submit their expressions of interest by Thursday, 20th February after which the Council will choose its development partner and move to stage 2.
Access to the brochure is here.
As a key and valuable site in Chislehurst, the Chislehurst Town Team (CTT) is anxious that residents be kept fully informed throughout the process and that their views should be heard. The CTT met last week and we expressed a number of concerns to our ward councillor, Cllr Suraj Sharma, including
– the Council's intentions as to use class. Whilst Cushman's brochure refers to the following use classes (food store or other retail use; residential accommodation; leisure and community uses) the brochure also says 'the library will ideally be located on the ground floor' and LBB's document says the children's library must be on the ground floor. To us, the Council's preference as to use is ambiguous.
– the Council's decision making process – the decision will be made by the portfolio holder for Renewal, Recreation & Housing although we are advised ward members will be kept 'fully in the loop'. Furthermore, we are told, 'Chislehurst residents and community groups will be represented by their Councillors. We believe it is vitally important that local residents' and community groups' voices are heard in order that properly informed decisions can be made as to the development partner. Otherwise, residents will not have any say until the planning application is in the public domain;
– protection of the Conservation area;
– any profit from the sale will apparently not be ring fenced for Chislehurst;
– loss of facilities and activities during the redevelopment (and indeed beyond) as the temporary library site proposed is significantly smaller.
The response from Cllr Sharma is here. If you do respond to our ward councillors do please copy us in at the email below.
We urge you to please let us know how you feel about the site being re-developed and any concerns that you may have. We will collate your views and ensure they are passed on appropriately.
Kind regards
Alison Stammers
Chair, Chislehurst Town Team
Alison@VisitChislehurst.org.uk