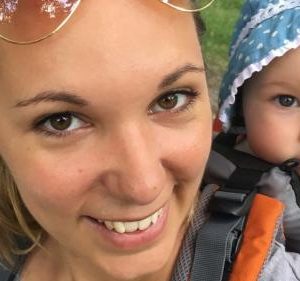 Hello, my name is Lucy Stamp, full-time mum of twins and part-time marketeer. I moved to Chislehurst a year and a half ago, after falling in love with the area.
Having grown up in the Wiltshire countryside mixed with the yearning for city life and a 'high-flying' career, Chislehurst was the obvious choice to get my fix of country girl meets city!
I moved to Chislehurst when I was five months pregnant. This place has well and truly been the catalyst for my mummies network and my comfort blanket whilst entering the world of 'the unknown',  being a mum of two, maternity leave… well, my new life!
I am overwhelmed by the sense of community in Chislehurst; a comforting smile, a nod of appreciation, open arms (and that's just walking down my road). Since moving here, I have always felt welcomed and that I belong.
I am still amazed with what Chislehurst has to offer for all my life needs:
A friendly reliable local garage when your car 'goes wrong'
A tool hire and handyman shop for all your DIY needs
Two convenient supermarkets for when you run out of baby milk at 10pm at night!
A glorious selection of parks to wander (whilst frantically trying to get my babies to sleep) and run around (when I need a break to unwind)
A playground, coffee shops, church halls to host much-needed mummy chats
Boutique shops to buy friends and family gorgeous gifts, just because you can
Pubs to chat and dine with friends and family – introducing them to Chislehurst and being proud of where I live, whilst enjoying a pint or two at the same time
A friendly and welcoming charity shop to fuel my 'baby entertainment and clothing' needs
Mum and baby classes to get me out of the house when it all gets too much
Estate agents helping us find the right family home
Friendly and helpful doctors and pharmacies, keeping my family safe and reassured
A welcoming local post office, enabling some extra 'ebay' revenue
A farmers market to give you 'extra special' produce from local suppliers
…the list goes on, and continues to grow!
Thank you Chislehurst. You had me at 'hello'. You are my friend, my neighbour, my saviour!