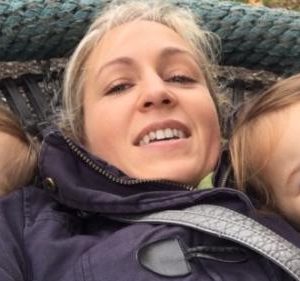 Before you have children, there are lots of things you say you will never let them do – you'll never let them throw food in a restaurant or ride a scooter in the supermarket; you'll never use bribery to defuse a toddler tantrum or let them eat chips for lunch; you'll never let them wear a tutu and wellies to the park, and they will never do a poo in their knickers at the library. However, as a mother of two very strong-willed young ladies, aged two and four, I've learnt that you have to pick your battles. I'm sorry to say the above is not fictional – it's all happened in Chislehurst.
Luckily for us, the community of Chislehurst greet our weekly outings and dramas with patience and sympathetic smiles.
If the staff at some of the local restaurants are tempted to lock the doors and hide whenever they see us approaching for lunch, they never show it; when my daughters lie on the floor of Sainsbury's, screaming for toys or sweets, I am treated with understanding and good humour; and when the 2gether charity shop displays are pulled apart yet again, the lovely volunteers are never irritable.
At least once a week you will find us 'riding' through the woods, past the bears, to the Walden recreation ground and play area. 'Riding' tends to involve me pushing a buggy full of toys (which they could not possibly leave at home), while carrying their chosen methods of transport (scooters or bikes), a change bag and a potty – and sometimes, one or two children.
You may think this should give me enough exercise, but I am actually also a runner. I started after having my first daughter – motivation arising from a need to lose baby weight, and wanting an excuse to get out of the house at 6.30pm when I can pass the child-minding baton to my husband. Just over a year ago I decided to brave the local Bootcamp.uk class, meeting a whole new community of sweating, squat thrusting and bantering locals. This culminated in me signing up for the 'Chislehurst Chase' through Scadbury Park in September – carrying a log! Luckily the Beauty Rooms is always available to give an immense deep tissue massage for post-workout aches and pains!
When I moved to Chislehurst in 2011, I didn't know a soul. Now my diary is packed with play dates and mummy meals out in the many lovely local restaurants (Thai Dine, Gurkha Square and Cote are some of my favourites). There are so many things for families to do in Chislehurst and I love all the local events.
The girls have so much fun at the annual Chislehurst Rocks and we were suitably impressed by the fireworks this weekend. I've made friends for life – I would not have survived the 'terrible twos' without them. After five years there is really nowhere else I'd rather be – nowhere else I'd call home. So, sorry Chislehurst and all your residents, but me and my sometimes feral, but also very beautiful, girls are here to stay!
Samantha Rumens, Mummy and Marketing Consultant at www.marketingpace.com