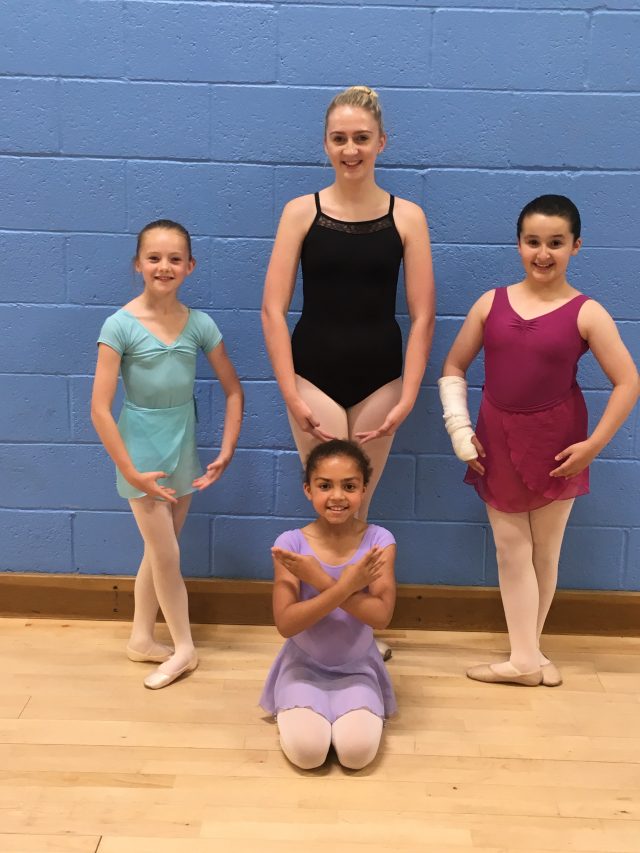 We are delighted to hear that four pupils at The Michelle Sidwell Academy of Dance have won places to dance with the prestigious English Youth Ballet. The English Youth Ballet, founded in 1998, presents full-length classical ballets in regional theatres across England, Scotland and Wales. Young dancers aged between 8 –18 are given the opportunity to perform as back up soloists and corps de ballet alongside 8 principal artists in leading roles.
Cassandra Coke (9), Sienna Rowe (10), Sofia Steadman (11) and Ella Mierzynski (17) have been dancing with The Michelle Sidwell Academy of Dance since they were very young and also learn Tap, Modern, Commercial Jazz, Street Dance and Musical Theatre at the Academy's classes held at Chislehurst Methodist Church, Prince Imperial Road.
Principal Michelle Sidwell A.I S.T.D DDE has been running classes in Chislehurst for 18 years and this is the 5th consecutive time that students have successfully auditioned for English Youth Ballet's productions.
The Michelle Sidwell Academy of Dance offers classes for pupils aged 2.5yrs – 18yrs in all styles of dance and are regular performers at The Chislehurst Summer Fair as well as many other regional events. Students also perform an annual production at The Bob Hope Theatre in Eltham in February each year. Students are very excited to also be preparing for a trip to Disneyland Paris in August 2018 where they will perform their own 20 minute dance performance in the heart of Disneyland.
The academy offers classes for beginners as well as students who have studied dance previously. They follow the ISTD examinations board and students are regularly entered for exams as well as given the opportunity to audition for various different productions and pantomimes.
If you would like any further information on the classes or would like a free trial then please contact Michelle at www.michellesidwell.co.uk or 07743 631920.
The students will perform in The Sleeping Beauty in August at The Orchard Theatre on:

Friday 25th August 7.30pm

Saturday 26th August 2.30pm

Saturday 26th August 7.30pm