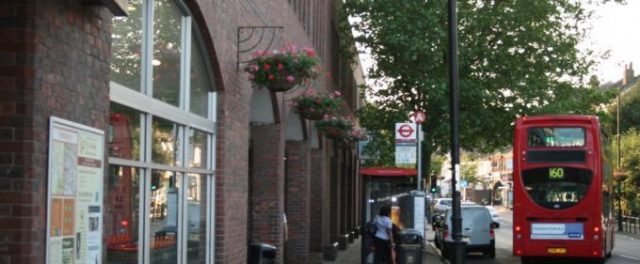 'Chislehurst is a great place to live.  With businesses, organisations and individuals working together more closely than ever before, exciting times lie ahead as it becomes even better.'

Alison Stammers, Chair, Chislehurst Town Team
What is the Chislehurst Town Team (CTT)?The Town Team is made up of volunteers – traders, businesses, landlords, local charities, interest groups, and residents. We care deeply about Chislehurst's future and want to ensure our wonderful village stays special and meets the challenges it faces in a proactive and innovative way.
We meet regularly to drive forward change and work in very close partnership with the Chislehurst Business Group. Our members offer specific expertise or just simple enthusiasm to contribute to the project. The CTT is supported by our Ward Councillors and by portfolio holders and officers of the London Borough of Bromley.
Other than a grant from The Chislehurst Society and a one-off Local Parades Improvement Grant from London Borough of Bromley, the CTT does not have funding.  Its progress is being achieved by hard work, commitment and drive voluntarily given.  We are achieving real change by leading in a strong, inclusive and authentic way with only one objective – the success of our village.
We want there to be participation from as many people as possible, so if you have an interest in the improvement of Chislehurst and would like to be involved, please get in touch or come along to one of our meetings; details are further down on this page.
How did it all start?
In so many ways Chislehurst is a wonderful place, full of energy and life and with the most beautiful of settings. But it isn't living up to its full potential. Early in 2012, representatives from the Chislehurst Society identified the need for action to keep Chislehurst special.  A questionnaire was sent to its members and 436 responses were received. Look here for more detail.
This feedback and support at the subsequent Chislehurst Society AGM in April 2012, confirmed residents were behind this initiative and the CTT was formed.  Alison Stammers was appointed chair.
2012 was the inaugural year for the Chislehurst Town Team and was about marshalling our resources and bringing together Chislehurst's champions. We collected and analysed the evidence underpinning Chislehurst's problems and produced our proposals for tackling the issues. We identified 'quick wins' and longer term projects and presented our proposals to portfolio holders and officers at the London Borough of Bromley (LBB).
Since then we have been working closely with LBB and with the Chislehurst Business Group to deliver on those projects that will ultimately result in a more vibrant and prosperous village centre.  We have had a number of notable successes along the way and already the vitality and buzz in Chislehurst have returned!
For our latest news, take a look at the Town Team News page.