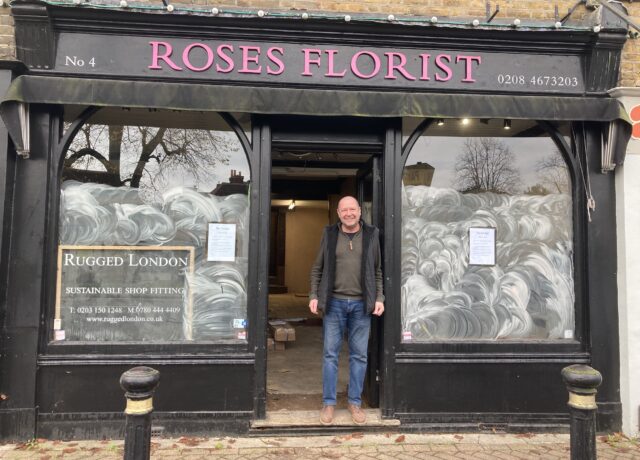 We always love welcoming new businesses to Chislehurst and never more so than when it is an independent one and a life long dream of two good friends.
The Cockpit – Mirco Pub, is the newest addition to Royal Parade, owned and run by Paul Steadman and Rick Hone, and is due to open at the start of December 2020 (tbc!).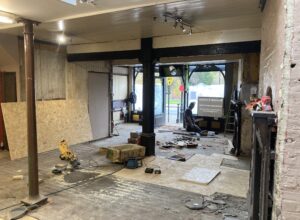 This fabulous space was previously occupied by Roses Florist and has been gutted to create an open and bright area that will include casual seating with tables and benches.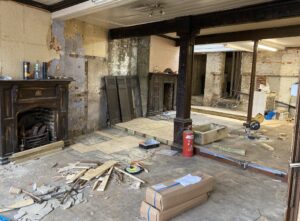 The building company, Rugged London, focus on sustainable fit outs and are looking to use recycled scaffolding boards on some of the floor areas and walls.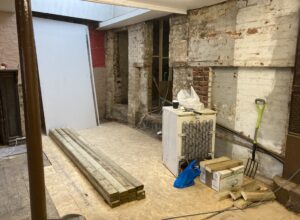 The bar area will sit at the rear of the open space with a glass viewing gallery into the cellar – punters will be able to see their drinks prepared in a unique environment. Specialised beers, real ales, IPA (India Pale Ale), wines and gins will all be on offer along with casual dining of cheese boards, pork pies etc
For those of you wondering about Roses Florist, well they will remain at the very front of the Micro Pub during opening hours. So if you've sneaked out for a swift pint and are feeling a tad guilty, you can return home safely with a lovely bouquet in your arms. Happy families all round!