Remember, remember the Fifth of November, gunpowder, treason and plot – goes the traditional rhyme, but here at Visit Chislehurst we are going for a Firework Art Competition instead with thanks to the help of Sarah at SJ Hamilton Art.  
Find out more HERE as Sarah gives more details: 
There are prizes to be won for two separate age categories, and you can be as creative as you like!  Each day this week we will post some ideas from Sarah on how to create a beautiful piece of art using a variety of materials.  You can copy these or create your own, anything goes!
Submit your entries online via Visit Chislehurst Facebook or email sue@visitchislehurst.org.uk for a chance to win:
Terms & Conditions:
1.Competition opens Monday 25th October 2021.
2. For a chance to win – design and create a firework picture.
3. There is only one prize per age category: Age 6 and under –  Age 7-16
4. The prize is fabulous Art Set
5 .The prizes are non exchangeable.
6. The competition closes on Friday 5th November 2021 at 5pm
7. The Winner will be notified on Sunday 8th November before 8pm
8. The winner will be selected by Sarah, of SJHamilton Art, and announced on Visit Chislehurst Social Media.
9. Entry via Visit Chislehurst Facebook Page or email to sue@visitchislehurst.org.uk
10. Multiply entries may be submitted.
Here are some ideas for you: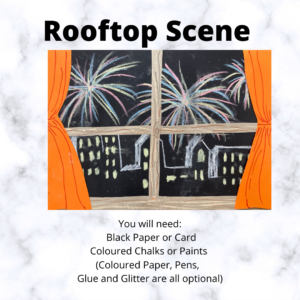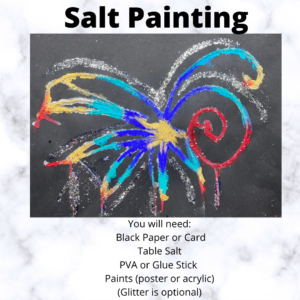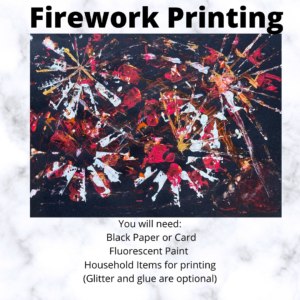 A huge thank you to Sarah at SJ Hamilton Art.  Local independents supporting Chislehurst – #buybr7