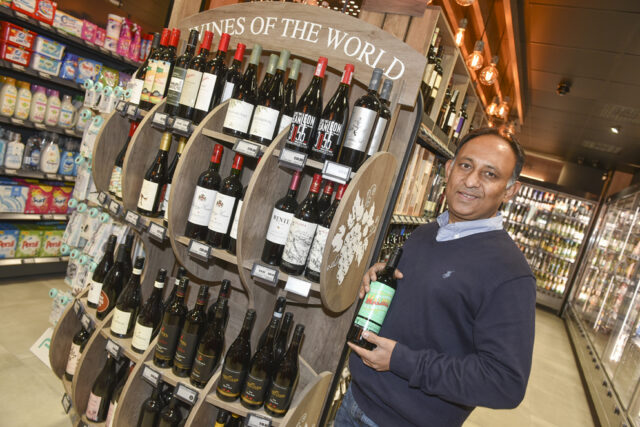 Local retailer Anil Patel and the team at Costcutter in Chislehurst are celebrating after being crowned Drinks Retailer of the Year at the prestigious Retail Industry Awards, as well as Convenience Store of the Year at the Drinks Retailing Awards, both of which recognise excellence in the sector.
The ceremonies, which both took place virtually, saw Anil and the team scoop the top honours for their drinks expertise and extensive off-licence offering which provides local shoppers with a choice of over 500 wines, 300 beers, 150 spirits and 70 ciders. The team were also highly commended in the Retail Industry Awards, Chilled Retailer of the Year and Most Improved Store of the Year categories.
Store owner, Anil Patel said: "I'm incredibly proud of our award wins, really it's testament to the hard work and commitment of the whole team. We pride ourselves on listening to customer feedback and adapting so we can offer our shoppers a great experience.
"Our off licence has become a key part of our business, and we have something for everyone. We're always looking at new ways to ensure we remain the go-to place for expert advice and choice across all drinks categories and are always on hand with drinks and meal pairing suggestions and recommendations."
The Chislehurst Road store was refurbished in 2019 and stocks a wide range of fresh food and other essentials alongside its award-winning drinks selection.