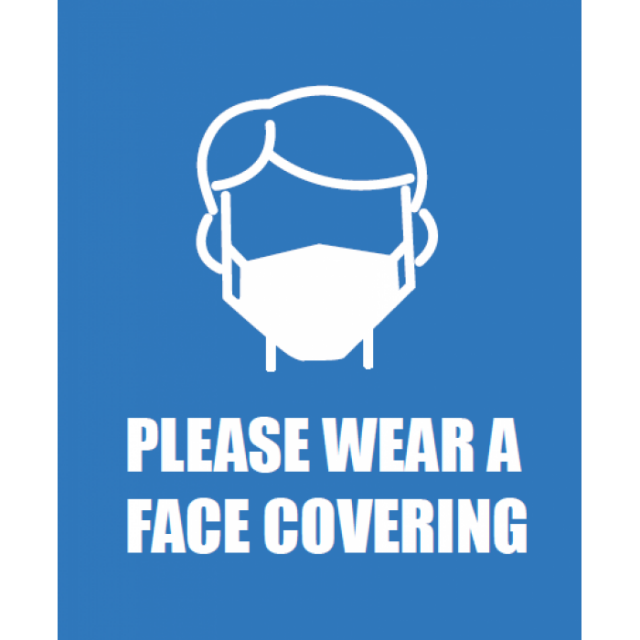 Face coverings
Covid-19 – Care, don't share!
From Friday 24th July it will be compulsory to wear a face covering in shops.
We've been overjoyed over the past few weeks as our local shops and businesses have reopened their doors and life has returned to some normality compared to a month or so ago. We've all been living in our own bubble and going out again feels like a real treat.
So many of the local businesses have managed to survive and/or adapt to these changing times. We've seen our restaurants turn into takeaway services (which is great if you are all for keeping your slippers on but still dining on fabulous food from your favourite restaurant. Our local health and fitness businesses have adapted to Zoom classes (also great if you've run out of energy and pretend someone is at the door whilst you slope off and catch your breath!).
The shops, restaurants and businesses now have their doors open. There are people milling around and going about their daily business. We now have to be careful to care about others around us and not share any germs that we could be carrying without realising.
So what is the BR7 etiquette to keep everyone safe?!
Wear a face covering in shops
Keep those hands clean
Follow the arrows
Social distancing – be aware that many vulnerable people (of all ages) are out and about, so give everyone space.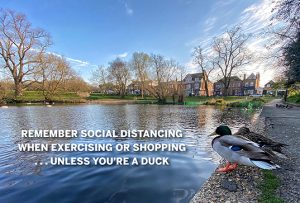 A majority of shops have hand sanitizers at entrances. The smaller shops ask that you just use common sense with regard to social distancing; some of the larger shops have floor markings and one-way systems. Many people want to try and carry on their daily lives as normal, but do be aware that many are still vulnerable and that getting too close to others or walking the wrong way could have a detrimental effect on the lives of others.
So what are the rules going forward?
You must wear a face covering in a shop unless from Friday 24th July.
Those who fail to do so will face a fine of up to £100.
Rules will be enforced by the police, rather than shop workers.
People also won't be required to wear a covering in places where it's not practical – such as in a pub, cafe or restaurant.
Children under 11 and those with certain disabilities will be exempt.
Masks are now widely available in High Street shops and online – you can easily make your own – check out the numerous videos on YouTube on how to do this. Be eco friendly and use masks that you can wash and reuse. If you do use disposal masks, please take them home with you and dispose responsibly.
Care, don't share! Stay safe!