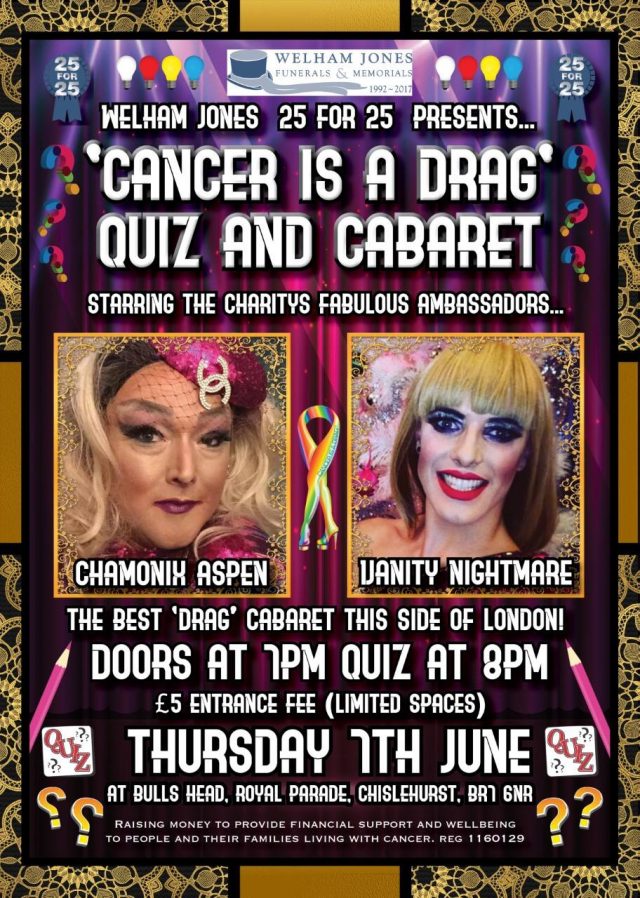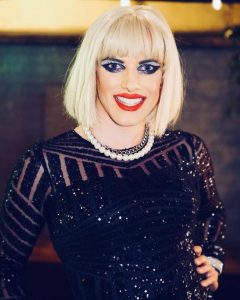 On Thursday the 7th June, the Drag Queens will be returning to Chislehurst by popular demand!
Welham Jones Funeral Directors are bringing the Drag Queens back for a Quiz & Cabaret Night at The Bull, Royal Parade, Chislehurst at 7 for 7.30pm.
Tickets are £5 on the door!
A raffle will be held on the night but raffle tickets can also be purchased beforehand at 4 Belmont Parade, Chislehurst. If anyone would like to help Welham Jones by offering raffle prizes please contact them on 020 8467 2222. All proceeds will go to charity, "Cancer is Drag"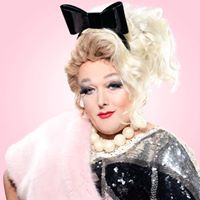 Last year, they raised over a £1000 at their Christmas event!