Easter Egg Hunt, Thursday 29th March from 2pm til approx. 4.15pm
Chislehurst High Street & environs…
Time to don your Easter Bonnet and head to Chislehurst High St for some fun with your little ones!
We are encouraging local children to dress up, bring their baskets and hunt the eggs plus pick up treats, stickers and toys along the Easter trail. A trail map will be created for the little ones to follow, plus there will be a chance to do some Easter themed craft activities along the way…
Tickets are £4 per child (aged 2-11).
Under 2s and Adults FOC.
Before booking, please read the terms and conditions at the bottom of this page.
There are two timed slots for this event – 2pm and 3pm.
This event is now SOLD OUT!!!
Depending on returns, there may be a few spare tickets just prior to the event. Please keep watching our Facebook page for updates.
Please note that on the day, registration for the 3pm slot will close at 3.30pm. Many thanks and have fun!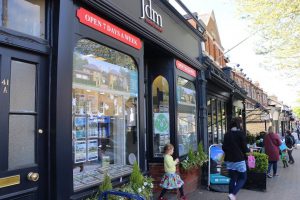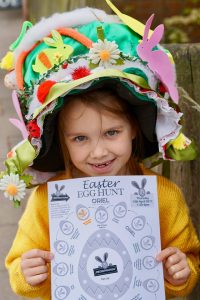 We are absolutely delighted to confirm that our title sponsor this year is jdm Estate Agents. They really are THE community Estate Agent in the town!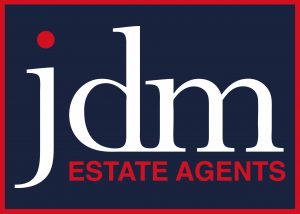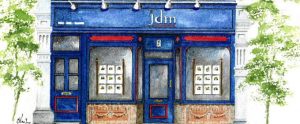 jdm are property professionals in the heart of Chislehurst, specialising in the property market locally and across the Borough and SE London. We are incredibly proud title sponsors of this year's Easter Egg Hunt.
jdm are Chislehurst's leading estate agent with 21 years of experience in the local area. For a friendly, professional service you can trust, please contact us.
If you are thinking of selling now or in the future, please contact jdm on 020 8325 8000 for a free, no obligation market appraisal or visit our website.
"We are absolutely delighted with all our contact with jdm and we wouldn't hesitate to recommend you to anyone looking to sell their home."
January 2018
This year, we are also working with our associate sponsors who include…

Chislehurst Chiropractic Clinic
At Chislehurst Chiropractic, our friendly team is dedicated to you and your health. Our purpose is to help you get out pain and stress and improve your health, energy and wellbeing.
Whether you have back pain affecting your mobility, balance or ability to work or play with your children or would like help with sports injury recovery or performance.
Find out more about our fantastic range of services at:
And we are delighted to have on board as our second associate sponsor…The Studio Chislehurst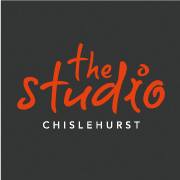 A dance studio in the heart of Chislehurst, holding classes for Adults and Children in Ballet, Tap, Street, Musical Theatre, Ballroom, Pilates, Fitness, Martial Arts, Yoga, Meditation, and more…
And have you tried Boogie Bounce yet? Mini trampoline fitness! Find out more here https://www.facebook.com/boogiebouncechislehurst/
Call Angie on 07759 123678 for more details. All classes held at 95-97 High Street, Chislehurst.
—————————————————————————————————
Participating retailers this year will include:
The Library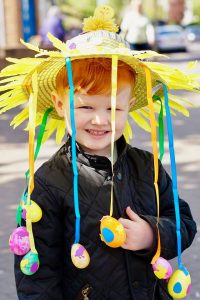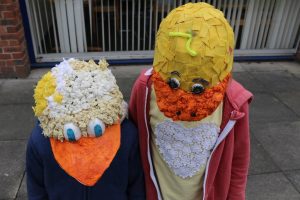 We will also be hosting an Easter Bonnet Competition, shortlisted by our associate sponsors – the Chislehurst Chiropractic Clinic.
You could win a wonderful play tent by Win Green or one of many yummy Easter Eggs from Sainsburys.
For more information, check out this article.
Terms and Conditions
– All children aged between 2-11 must have ticket receipt for their ticket. You will need to present this on the day of the event.
– Children aged 1 and younger (who have a free ticket) will not receive a map for the Hunt. They will either need to share an older child's map or they should be fully registered at the cost of £4. If you would like your infant to receive a map, please register them as a full child at a cost of £4
– Once you have purchased your tickets online, you will receive an automated receipt. Please keep hold of this as proof of purchase. We do not issue tickets for this event.
– Tickets are non-refundable.
– Please use the designated crossings on Chislehurst High St to cross the road. Children are the responsibility of their carers at all times.
– All net profits from this event will be divided equally between Winston's Wish and Mead Road Infant School. All primary schools in the area have been invited to collaborate with Visit Chislehurst to create local events. We are delighted to be working with several schools on the initiative and more events will be added to our Whats On section throughout the year.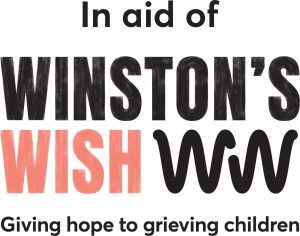 To find out more about Winston's Wish – please watch this video.
When: Thursday 29th March from 2pm onwards

Where:
Chislehurst High St
Cost:
£4 for children (aged 2 to 11 years)