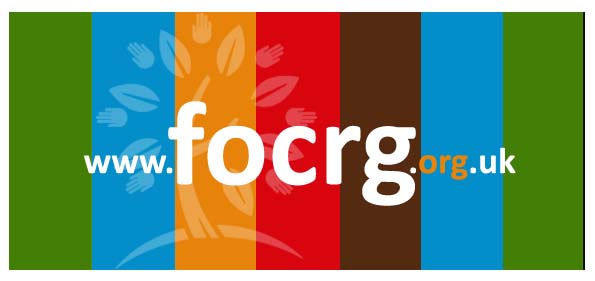 Located behind Chislehurst Library and Red Hill School, with the main gate on Empress Drive, Chislehurst and Walden Recreation Grounds and Whytes and Walden Woods (known as 'The Rec') are lovingly looked after and supported by FOCRG (Friends of the Chislehurst Recreation Ground). Set up in March 2010 as a group of local volunteers, The Friends of Chislehurst Recreation Grounds' focus is to preserve and enhance all aspects of the Rec and make it a thriving community hub. It became a registered charity (Reg. no 1163405) in September 2015.
They have five main areas to their work:
Amenities. FOCRG was responsible for the creation of the wonderful fully inclusive playground for children, seeking grant funding for the play equipment and fitness trail from local bodies such as The Chislehurst Society and from external bodies such as the People's Postcode Lottery. Thanks to the support of JDM Estate Agents and Chislehurst Rotary Club, they were able to commission some wonderful wood carvings both in the playground and in Whytes Woods (which is sandwiched between the two Recs); the bears are well loved by the children of Chislehurst.
Events. Since 2011, FOCRG has been responsible for organising a firm favourite in the Chislehurst calendar. A free music festival and family fun day attracting around 4000 visitors, Chislehurst Rocks! provides the opportunity for local talent to perform to a large audience. FOCRG volunteers also arrange ad hoc events in the Rec and run activities at other Chislehurst events such as the annual Big Draw, The Pumpkin Hunt and at the Rotary Fireworks.
Environment. The FOCRG committee works closely with The Landscape Group and with Ward Security and our local policing team to enhance the environment of Chislehurst and Walden Recreation Ground to keep it a safe and pleasurable place to visit. If anything needs attention it is either reported or FOCRG deals with it themselves. They organise 'Make Your Mark on the Park' events with the general public and sessions with local Brownies and Guides to do gardening, planting and litter picking and other physical improvements. They have an active #scoopthepoop campaign to encourage responsible dog ownership.
Preservation & Biodiversity. In total, the Rec occupies 15 hectares and is a mixture of ancient and natural woodland and open spaces. It provides an environment that attracts a wide range of wildlife, some of which are rare in London. They undertake biodiversity studies and engage in woodland management schemes to protect those areas. In addition, FOCRG has led campaigns to protect Walden Woods from re-designation from Metropolitan Open Land and has applied to the London Borough of Bromley for the whole area to be designated as Local Green Space to give it greater protection.
Community. The Friends encourage active use of the Rec and work closely with Elmstead Football Club, Chislehurst Lawn Tennis Club, Invicta Scouts and with Bootcamp and Personal Trainers who are all based in the Rec. They are always open to ideas, suggestions and help from local residents to make the Rec even better. The Friends welcome new
Members. Membership is free and open to anyone who wants to keep up to date with developments and activities in the Rec. The Friends report each year to members on its work at an AGM held in the scout hut in Chislehurst Rec For further information or to offer your help, please visit their website at: www.focrg.org.uk , follow them on Twitter and Facebook (Focrg) or contact the secretary alison@focrg.org.uk.