So many people 'used to play a bit' at school or university, but domestic life may have resulted in racquets being stored in the back of a cupboard!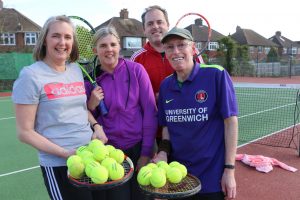 What better time than NOW to search out the racquet and take up the sport again, maybe with the chance of a free session at your local club, and/or to get children interested, either with a taster coaching session or by entering a small tournament at the club?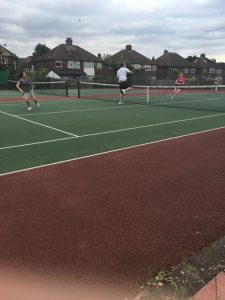 Chislehurst Tennis Club have four hard courts in the Recreation Ground in Empress Drive, BR7 5BG, off Willow Grove and just along the road from Sainsbury's, and you are invited to come along for a free 'taster' session any Sunday morning between 10.00am and 12 noon- just bring a racquet and some enthusiasm, and the Club will do the rest! You are even encouraged to join at a special discounted rate, for which an application form is available by email from cltc.tennis@gmail.com, or you can take a look around the website at www.chislehursttennis.org.uk.