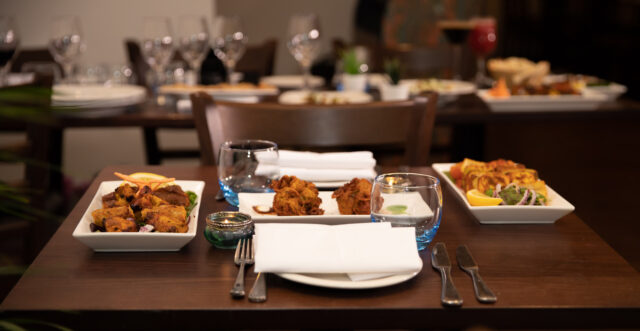 Authentic Indian cuisine at its finest. The highest quality, fresh ingredients and our unique style, creativity and taste make Ginger & Spices home to some of the best Indian food in Chislehurst.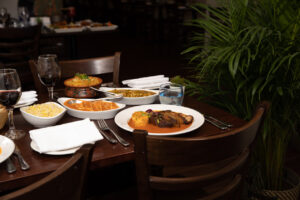 Almost 3 years ago, Krishna and the team opened a restaurant on Chislehurst High Street. When the pandemic hit, it was extremely tough but rather than close the restaurant, their love of Chislehurst inspired them to launch a new venture so they could continue serving delicious food.
Born from their collective passion, knowledge and background in Indian cuisine, they launched Ginger & Spices at the end of June and the response has been tremendous! Just a few weeks ago, the team took the brave decision to open as an Indian Restaurant to complement their takeaway service.
A fresh look was needed and local designer, Kaya-Vasanthan Ramesh came and worked closely with the team to create a beautiful space, perfect for serving their authentic Indian cuisine.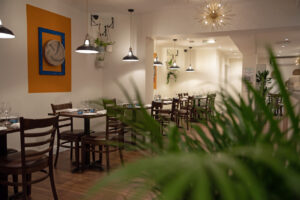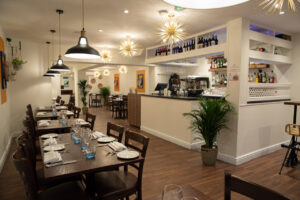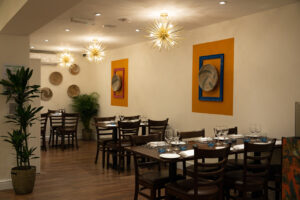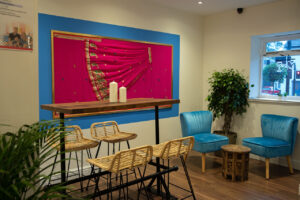 "Working for Ginger and Spices has been an absolute pleasure and I have loved every minute of it. When I spoke to the team, I understood the space needed a real transformation and a new identity that worked well with their new brand and values. The brief was very clear.
Krishna and team wanted to create a modern and authentic appeal. They needed a quick turn around and creative solutions to create an effective and impactful change. The feedback so far has been fantastic, and we really hope Ginger & Spices become a local favourite to our community."
Kaya-Vasanthan Ramesh, Owner
KaVaRa Home Styling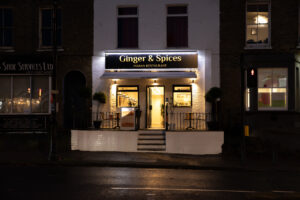 'We are excited to have finally opened Ginger & Spices as a restaurant in Chislehurst. So far, the customers have loved our new look and offering. Kaya was a delight to work with and we are thrilled with how classy our restaurant looks and feels. Kaya came up with some brilliant ideas and the support she has provided to execute her design has been exceptional.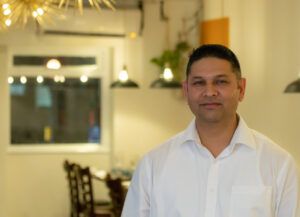 "We would be delighted to have you come and enjoy our new space and taste our delicious Authentic Indian Cuisine. In fact, to help us spread the word, if you "Check-In" on Facebook when you arrive, we would be delighted to offer you 10% off your meal."
Krishna Kuwar, Owner
Ginger & Spices
67 High Street,
Chislehurst,
BR7 5AG
020 3305 6587
gingerspices.co.uk