Fish Union celebrates its 1st Birthday with an exclusive offer and launches the new Christmas at Home range.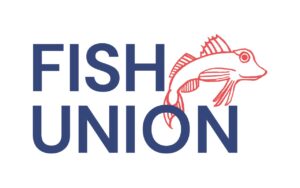 This celebratory offer is injecting a bit of lighthearted Fish Union fun to the local area in what has been a bleak year for the hospitality industry due to the pandemic.
Fish Union's buzzing seafood restaurant has recently updated its striking shop design (by Kent-based interior designers Guthrie & Kirkwood) to comfortably accommodate group diners and fulfill the needs of the locals. In addition, the Fish Union brand has evolved its proposition by making fresh fish more accessible through launching a NEW range of Fish Union at Home boxes alongside experiential gifts in time for Christmas.
The Fish Union at Home range, which is available both in the shop and online, now consists of seven options, from luxury starters including seafood platters and Oysters, to alternative main event dishes such as their delectable salmon wellington. Each boxed dish uses the same sustainably sourced fresh fish as used in the restaurant, bringing the Fish Union experience direct to your home.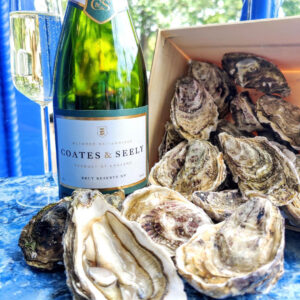 In addition, Fish Union's newly expanded Christmas gift offering also includes a NEW luxury Christmas hamper; a private dining experience; a Seafood Masterclass and gift vouchers – the perfect Christmas gift solutions that will put a smile on any foodie's face.
Richard Kirkwood, chef and co-owner of Fish Union says: "They asked… and we listened. We want to make our guests happy, so when the desire for more seating in our seafood bar became apparent, we were on it as quick as we are with our fresh fish from the day boat to the plate, and we made it happen!
We continue to be on our mission to make fresh fish accessible to all. That is why we are excited about launching a wider range of At Home boxes in time for Christmas. We want to make our customers' lives easier by bringing the Fish Union seafood experience directly to their home with total showstopper dishes that they can simply unbox and enjoy on the big day (and on any occasion after that)."
Andy Roberts, chef and co-owner of Fish Union says:  "It has been a challenging year, but we are proud to be expanding the business as we reach our first birthday. We are looking forward to welcoming more guests through the door and comfortably accommodating them with our new seating and also excited about our new At Home range which we have created so that the Fish Union quality and vibe can be enjoyed by all in the comfort of their home. In true Fish Union style we intend to celebrate our birthday all week and want everyone to celebrate with us… I just can't wait to hear the singing!"
Details of the Birthday offer:
● Guests will receive an exclusive 10% discount off their bill when they quote 'Birthday Fishes' to a member of the Fish Union team upon booking or online via RESY. (Excludes happy hour and champagne).
● Guests who sing Happy Birthday to Fish Union in the style of Marilyn Monroe will receive an exclusive 20% off their bill. (Excludes happy hour and champagne).
● This offer is valid for the seafood restaurant only from Wednesday 1st December 2021 until Sunday 5th December 2021.
Details of the newly launched Fish Union at Home range and Christmas gifts:
● The Fish Union Luxury Platter. Serves 2 £110
● Shellfish Platter for two £69; for four £130
● Seafood Bouillabaisse, Serves 2-3 £29
● Oysters box, £35
● Dressed Lobster, Price available upon request.
● Ocean Roast, For 2 £24; For 4 £48; For 6 £72
● Salmon Wellington, £12.50 per person.
● Fish Union luxury Christmas hamper £85.
● Gift vouchers, from £50.
● Private Dining and Masterclass Experience*, 6-8 people, £95 pp Tue-Thur / £125pp Fri/Sat.
● Seafood Masterclass*, £55 pp, Thursday 20th January. 5-7pm or 7.30-9.30pm.
Full contents can be found on the website and are available to purchase at www.fishunion.co.uk; from the shop or via the phone 020 3325 1462.
*The Masterclass and Private Dining Experience can be purchased in store or via phone only.
Fish Union is located on 6 Royal Parade, Chislehurst, BR7 6NR.
Opening Times: Dinner Tuesday – Saturday 5-10pm; Lunch Wednesday – Saturday 12-4pm; Sunday brunch 12-5pm.