Our High Street
As we see on the news, retailers are under huge pressure as the nation's spending habits change, and as banks drastically reduce their number of branches. Of course, the economics here are fairly simple: if we want to retain a healthy and vibrant High Street in Chislehurst we need to make use of the shops, restaurants and services there. That 'use it or lose it' thought lay behind the Chislehurst Society's Reward Scheme, launched in May and advertised on the High Street noticeboards and on the Chislehurst Society and Visit Chislehurst websites and social media pages. We are currently busy recruiting new businesses to the scheme, so if you are a Chislehurst Society member please do take advantage of it and help to sustain our local economy. If you are not yet a member, do sign up – it's an absolute snip at only £5 pa!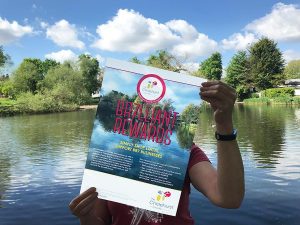 In addition to supporting existing concerns, the Chislehurst Town Team acts where it can to attract new businesses to the Street. When a shop closes on our High Street the agents often struggle to get interest in those premises from anything other than beauty and nail salons, tattoo parlours and fast food outlets. The Town Team tries hard to find suitable alternatives and engage with landlords and potential tenants where we can, to ensure we have businesses that are a suitable fit. But sadly, that isn't always possible.
For example, when Gusto closed we understood the landlord was only interested in letting the property to a restaurant chain of at least 5 existing outlets. Bang went our hopes for an independent restaurant here, as did the hopes of a high-profile restauranteur that we have been talking to. The positive news is that the chain that is coming is Giggling Squid, which has a very high reputation for authentic Thai food. They plan to open before Easter next year.
In fact, recently applications for change of use of properties on the High Street has commanded much of the Town Team's attention. The property at 14 High Street has now opened as Gloss, a nail salon. When a very similar planning application was submitted for 72 High Street (formerly Zara Louise) we felt that, with a significant variety of beauty businesses on and around the High Street now, we should voice strong reservations about yet another. With that we did some marketing ourselves, finding another business interested in the premises. Disappointingly, we have just heard that Bromley Council's Planning sub-committee has approved the change of use. We are delighted though that we have not last Zara Louise altogether from the High Street as they are now operating out of Wrattens.
Just recently the Council gave permission for the conversion of the former NatWest Bank premises (11 High Street) into a bar. Chislehurst High Street's future is clearly dependent on it being both a shopping and leisure destination. So, whilst recognising and respecting the understandable concerns of some local residents, we saw also that the application could compliment the development of the Street's economy. We will now work with the new owner as plans are developed further.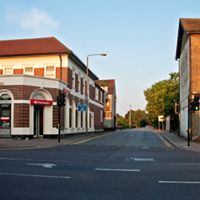 We are presently in the dark as to the new owner of 61–63 High Street (formerly Santander). Although completion had been expected in August there have been delays. As soon as the new owner is known we will try to engage them in conversation about their plans for this key site. The situation at 27 High St (Crosseyes) is similarly caught up in legal process. We have spoken to the owner who is keen to get access to his property so that he can let it back out again, but cannot do so until that legal process has been completed. We have introduced a couple of possible tenants to him for when that time comes. In the meantime, mail continues to pile up on the map.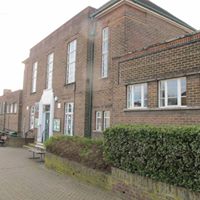 Remaining on the subject of protracted legal negotiations, we understand the development agreement for the Library should be finalised imminently. Once this full commitment has been confirmed the agent can proceed with the planning application process (they are appointing a planning consultant to deal with all the outstanding issues raised by the planners). We are expecting a consultation when local residents and interested parties can make observations about the scheme. We are sure this will invite keen discussion!
With KFH moving a few doors up the High Street in August, the former Davina is now occupied; but the ground floor office unit at 57 High St is now on the market with Linays Commercial.
Readers may have noticed that whilst the WC Block in the High Street car park was demolished back in February, the area has still not been reinstated. We have chased and chased Bromley Council on this, getting various responses and reasons. Suffice to say, disappointingly we do not expect it to be attended to any time soon.
Also disappointing has been Bromley's response to a concern we have reported on behalf of wheelchair users. There are a number of spots where the uneven nature of the pavements inhibits wheelchair use. Unfortunately, the Council do not deem the matter sufficiently bad to warrant attention. Hopefully they will react more positively to our separate concern about the cigarette butts left on the pavements even after their cleansing contractor's visits. And regarding High Street trees, we have at least ensured that the Council will plant a replacement tree outside Zizzi in the next planting season and drawn their attention to existing damaged or dying trees.
The last few months, have seen roadworks after roadworks in Chislehurst. It seems never a week goes by when we don't have a new gas or water leak. Whilst enormously frustrating for those of trying to get about the area, we do at least hope that our posts on Facebook keep residents up to date with what is happening.
Finally, the Town Team are very grateful to the Chislehurst Society for agreeing to fund lamppost poppies in the High Street, Belmont Parade & Royal Parade. We are hoping local businesses will go to town with their windows in the run up to 11th November to mark 100 years since the end of WW1. We are getting local schools involved to create poppies for the windows of some businesses.
If you are interested in getting involved with the work of the Town Team or have any ideas, do contact me.
Alison Stammers, Chair Chislehurst Town Team
Alison@VisitChislehurst.org.uk